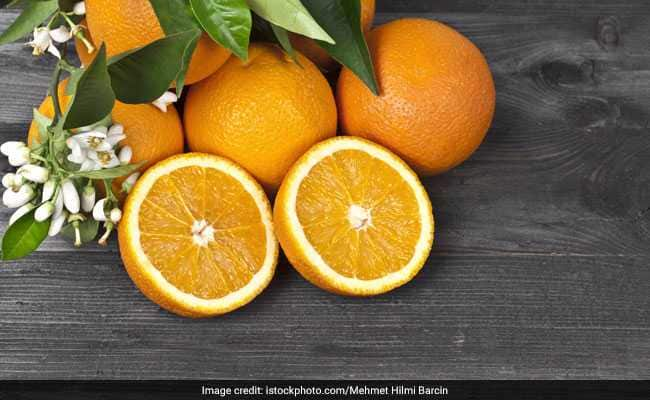 According to the journal American Journal of Clinical Nutrition, an orange a day keeps macular degeneration away. Macular degeneration is a common disorder among people over 65 years of age. The researchers found that people who regularly eat oranges are less likely to develop macular degeneration as compared to those who do not eat oranges. More than 2,000 Australian adults aged over 50 were interviewed and followed them over a 15-year period. The research showed that people who ate at least one serving oranges every day had more than a 60 percent reduced risk of developing late macular degeneration 15 years later.
The researchers found that people who eat at least one serving of orange everyday have a reduced risk of developing macular degeneration compared with people who never eat oranges. Even if you eat an orange once a week seems to offer significant benefits. The data shows that flavonoids present in oranges appear to help protect against the disease. The research primarily focused on the relationship between flavonoids and macular degeneration. These are powerful antioxidants found in most fruits and vegetables, and they have important anti-inflammatory benefits for the immune system.
There is no particular cure for macular degeneration, considering age is the factor, wherein the disease is likely to occur after the age of 50. However, there are foods that are known to delay such a condition. We suggest you add these foods to your diet along with oranges.
1. Okra
In addition to having good amount of beta-carotene, it contains zeaxanthin and lutein. These compounds are essential for maintaining good vision. It is also loaded with vitamin C that helps in maintaining eye health.
2. Broccoli
Broccoli has good amount of lutein, an antioxidant that promotes eye health. The fibre rich vegetable is known to contain vitamin C and beta-carotene that helps delay conditions like macular degeneration and cataract.
3. Citrus fruits
Other than oranges, load up on berries, lemons, et al to ensure good eye health. These fruits help regenerate other important antioxidants that include vitamin E. The vitamin C present in them also ensures keeping your eyes away from such problems.
4. Apricots
Apricots have high beta-carotene content, which is beneficial for the eyes. Studies show that regular intake of nutrients like vitamin C and E, zinc and copper, all found in apricots- can reduce the risk of macular degeneration by 25 percent.