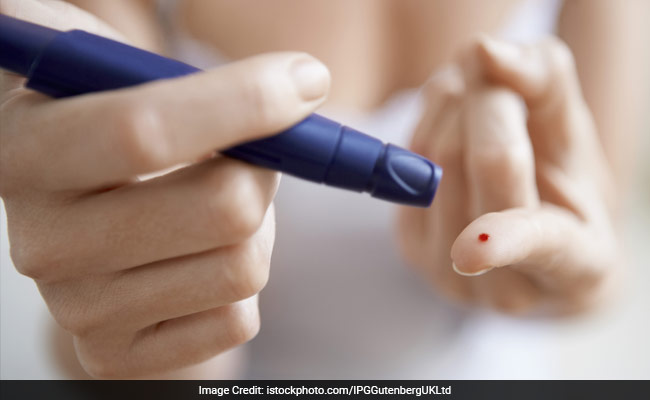 Highlights
Nutrition classes and diet change help improve type-2 diabetes.
Low-fat vegan and portion controlled diets also help diabetics.
Whole grains have fibre which controls blood sugar naturally.
Prescription medicines may not be enough to treat type-2 diabetes. A new study has highlighted the role of diet changes and weekly nutrition classes in helping patients of type-2 diabetes. The study that was conducted by Physicians Committee for Responsible Medicine in Washington D.C. in the U.S. was published in the Journal of the Academy of Nutrition and Dietetics. For the research, the team had set up a a study in a private endocrinology office in Washington itself.
The researchers used to use post-work hours to conduct free nutrition classes for diabetes patients. The experiment concluded with the results that the patients showed significant improvement in their body weights, blood sugar levels and the levels of cholesterol in their blood. The research also looks at diets that were effective in alleviating the condition during the 20 weeks that the study went on for. Two main diets proved to effective- one was a low-fat, vegan diet and the other was a portion-controlled eating pattern.
Both groups of patients generally cut down on meats, fats and foods with high cholesterol. The results of the study can be used for effective and inexpensive dietary intervention for patients of type-2 diabetes. There are certain foods that control blood sugar levels naturally.
Here are 5 foods that diabetes patients may include in their diets to control blood sugar levels naturally:
1. Whole Grains: They contain soluble and insoluble fibre which controls blood sugar levels and also leads to better weight management.
2. Nuts: Almonds, cashews, pistachios, walnuts contain unsaturated fats and vitamins and minerals that reduce inflammation and insulin resistance.
3. Bitter Gourd: The Indian vegetable has an insulin-like compound called Polypeptide-p or p-insulin, which helps in controlling blood sugar levels.
4. Amla: The Indian gooseberry is said to be an effective home remedy against high blood sugar.
5. Bananas: Some studies have pointed out the ability of resistant starch present in foods like bananas in controlling blood sugar levels.