Navroz Mubarak! Today marks the New Year celebrations of the Parsis in India. In August, Parsis celebrate their arrival in India and the acceptance of their new homeland. The Parsis were originally from Persia; the term 'Parsi' sprouts from 'Persian' in Gujarati. They follow the religion known as Zoroastrianism, which was founded by the Prophet Zarathustra in Persia more than 3o00 years ago. During the Islamic invasion in the 7th century, many Zoroastrians migrated to India looking for a new land to call home, and they landed in the Western coast, in the state of Gujarat. They maybe a small community of people in a country like India, but they have contributed significantly to Indian culture over the years, alongside other religions and communities.
One may come across Navroz celebrations twice in a year. This is because the first Navroz, which falls on the spring equinox - March, signifies the beginning of spring and the New Year according to the Iranian calendar. The Zoroastrians of Pakistan and India follow another calendar known as the Shahenshahi calendar, which does not account for leap years. As such, the New Year falls 200 days ahead and is usually celebrated in July-August and is known as Jamshed-i-Nouroz, named after the Persian king Jamshed who started the Parsi calendar, or Parsi New Year. This year, Navroz falls on 17th August, 2017.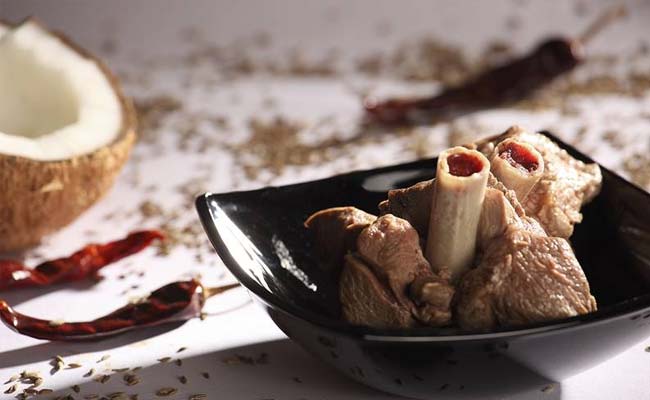 Like other cultures, Parsis too celebrate their New Year with much fervour. It signifies a new beginning and hence the Parsis clean their houses, decorate them with flowers and rangoli, wear new clothes and visit the fire temple to offer their gratitude. Lavish feasts are prepared and families and friends come together to indulge and celebrate.
On the festive menu, you will find popular Parsi dishes like Egg Pattice, Patra Nu Machi, Sali Boti, Berry Pulav, Jardaloo Chicken, mutton curry, cutlets, chutneys, Mithu Dahi, Farcha, Lagan nu Custard, Mawa ni Boi, and many other lip-smacking delicacies. The Parsis love for non-vegetarian dishes as well as desserts is well-known. To experience Parsi food, there's no better place than heading to a Parsi family's place and enjoying a home-cooked meal. Preparations start a day in advance to ensure that all the dishes are prepared perfectly and full of flavour.