Chaitra Navratri 2018
is finally here and so is the time to indulge in a lot of vrat-special delicacies. It is that time of the year when a lot of people end up taking the vegetarian route! This nine-day festival is celebrated with much fervour, joy and devotion. There is no denying the fact that during this nine-day period, food options get restricted. Devotees steer clear of certain foods like non-vegetarian dishes, wheat, common salt and most everyday grains. With
Navratri
, comes a plethora of potato-based dishes that act as a saviour for people observing thefast! If you're already bored of having those regular potato-based dishes with a pinch of sendha namak in almost every preparation, then it's time to break the monotony. Here's a list of 5 unusual
vrat-friendly dishes
that can help you get through Navratri fasts. Read on to know more about them.
Amaranth Ladoo
Amaranth, a pseudo-cereal, is an excellent source of protein. These edible starchy seeds are gluten-free and can be used in a lot of Navratri preparations. Turn them into ladoos with the help of a little jaggery syrup and make the most of your Navratri feast. These ladoos are a perfect tea-time accompaniment.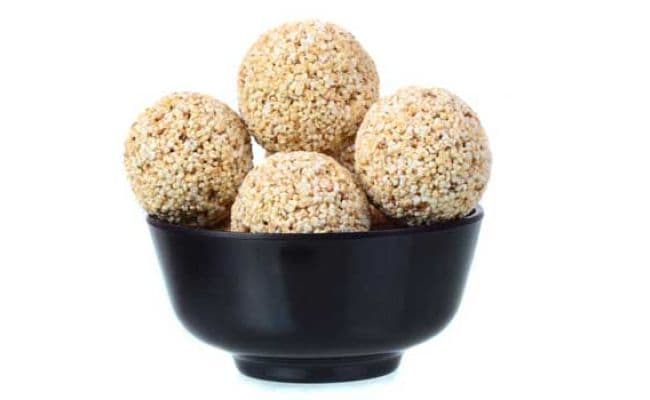 Quinoa Makhana Bhel
If you're tired of having those regular Navratri dishes that are prepared using kuttu and wish to experiment with something new and exotic, then this bhel will certainly come to your rescue. This bhel is a welcome variation from the monotonous fasting schedule. All you need to do is to add soaked quinoa, roasted makhanas, chopped tomatoes and some chopped potatoes in a bowl. Add a pinch of sendha namak, red chilli powder and black pepper to enhance the flavour of the bhel. To add a tangy touch to it, add lemon juice and relish the delight.
Goji Berry Energy Bars
Goji berries not only taste good, but they are also packed with the goodness of various essential nutrients. While observing fasts, it is of utmost importance to keep yourself energised. Turn these healthy berries into bars as they can up your energy levels to a significant extent.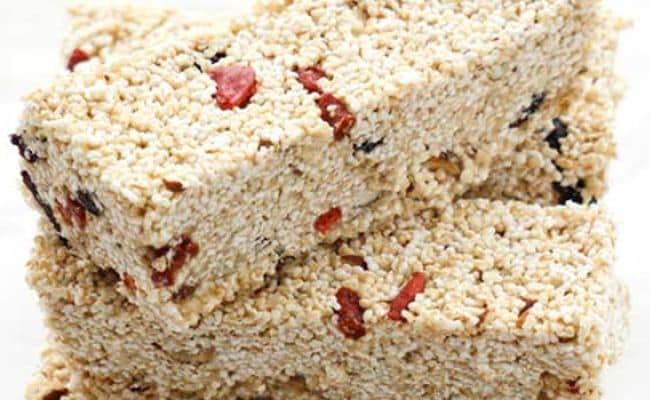 Samak Rice Pakora
Having samak rice or pulao during Navratri is too mainstream; it's time to experiment with the same. All you need is samak rice, water, sendha namak, red chilli powder, black pepper powder and mashed potato to bind the mixture. These deep fried delights can be savoured during the nine-day long festival.
Arbi Kofta
Prepared with kuttu ka aata, arbi kofta is the perfect tea time snack for you to try out this Navratri. Pair it with a piping hot cup of tea and you're done for the day.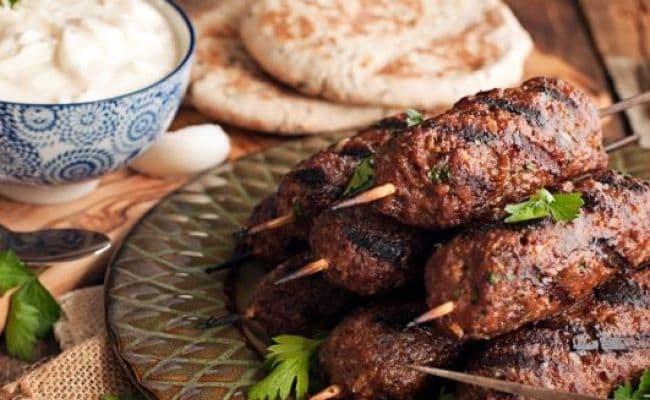 Try out these 5 unusual yet delicious vrat-friendly delicacies and make your fasting schedule less boring.
Happy Navratri 2018!