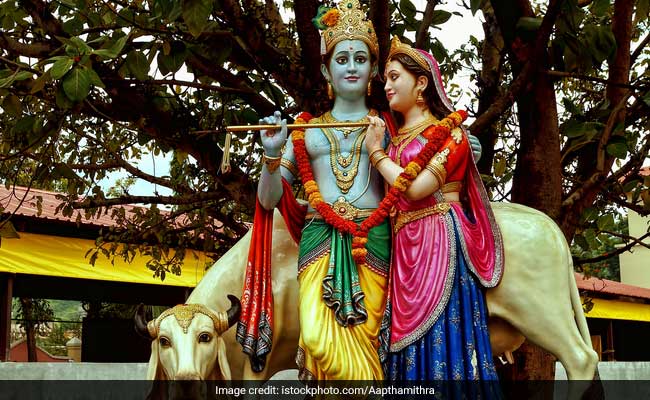 India is known for its colourful festivals the world over. As every year, this year too people all across India are celebrating Janmashtami with much fervour. The festival marks the birth of Lord Krishna and it is believed that he was born at midnight on the eighth day (Ashtami) in the holy month Shravan as per the Hindu lunar calendar. From Lord Krishna's birth to his triumph over enemies, his stories are recited amongst devotees with much fervour on this day. On the auspicious occasion of Janmashtami 2018, devotees visit temples to offer prayers and bhog to their beloved deity.
Date in India and Significance of Janmashtami
Legend has it that the Kingdom of Mathura was suffering under the rule of King Kansa, known to be merciless and cruel. The king had a sister known as Princess Devaki, whom he loved dearly. Princess Devaki got married to Vasudeva with much grandeur, when suddenly a mighty cloud roared with a divination that the eighth son of Vasudev and Devaki would be the cause of King Kansa's death. Hearing this, Kansa ordered for Devaki and Vasudev to be imprisoned immediately. The king went on to kill the first six children to be born to Devaki and Vasudeva. Devaki's seventh child, later named as Balram, was mystically transferred, while still in the womb, to princess Rohini in Vrindavan. After the eighth child's birth, Vasudev was guided by the Gods as he carried the baby to Vrindavan to the house of Nand and Yashoda. Vasudev braved heavy rains to reach Nand's house and handed little Krishna to Nand and returned with a baby girl to present her to the King in the hope that he wouldn't harm her. But the merciless Kansa held the baby and tried to throw her against a rock when she rose to the skies taking the form of Goddess Durga, warning him about his death. Years later, Lord Krishna killed Kansa and the kingdom of Mathura was free from the shackles of cruelty.
(Also Read: Janmashtami 2018: 7 Traditional Sweets To Celebrate Janmashtami)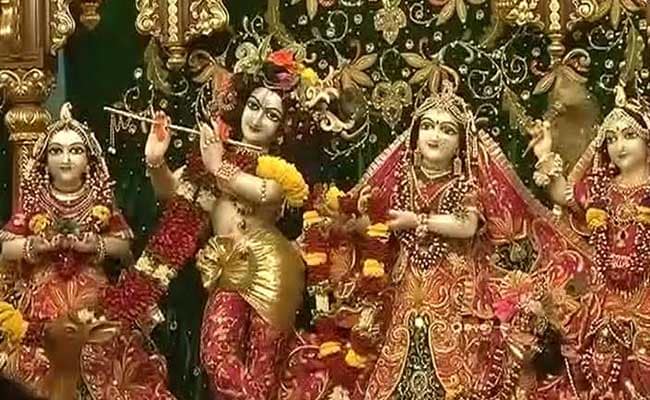 How is Janmashtami Celebrated?
Devotees tend to observe a day long fast to break it on the next day when Ashtami tithi is over. They perform the Krishna Abhishekam, which has milk, ghee and water and offer bhog to the deity. Those fasting spend their day eating phalahar, which consists of fruits and water. While most love to visit temples to seek blessings from Lord Krishna, some place laddoo gopal or little Krishna's idol in their temples and bathe him with milk, honey and water and dress him up in new clothes.
Janmashtami is widely celebrated in Uttar Pradesh, Gujarat, Rajasthan and South India. The next day of Janmashtami is widely celebrated as Dahi Handi festival in Maharashtra. As part of the festivities, people form teams to make a human pyramid and break a pot filled with dahi, mishri and makhan that is hung from a certain height. The event signifies the legend of Lord Krishna stealing makhan (butter) as a baby, which is why he was also lovingly known as makhan chor. This year, dahi handi will be organised on 3rd September, which is a day after Janmashtami.
Janmashtami 2018: Fast, Bhog and Puja Rituals
Lord Krishna's devotees observe a day-long fast on this day until midnight, which is the time he was born. While some like to break their fast with charnamrit and dhaniya panjiri, some also like to eat kheer and poori along with other dishes. Keeping in mind Lord Krishna's love for milk and milk products, devotees offer butter, makhan mishri and sweet dishes to the deity. People mostly prepare kasar (panjiri mixed with dry fruits and nuts), kheer, aloo ki kachodi, poori, chhole and enjoy the festival with the family.
(Also Read: Significance Of Chappan Bhog, Why Does It Contain 56 Items?)
(Also Read: Janmashtami 2018: Easy Prasads To Make At Home)
Janmashtami 2018: Puja Muhurat Timings
Nishita Puja Timing: 11:57 pm to 12:43 am
Duration: 45 minutes
On 3rd September, Parana Time, which is after 08:05 pm
On Parana Day Ashtami Tithi End: 07:19 pm
On Parana Day Rohini Nakshatra End Time: 08:05 pm
Dahi Handi is on 3rd September, 2018
Ashtami Tithi Begins at 08:47 pm on 2nd September, 2018
Ashtami Tithi Ends at 07:19 pm on 3rd September, 2018
(Source: www.drikpanchang.com)
Happy Janmashtami 2018!