The season of festivities has arrived and we are all set to dive into the celebrations. Indians around the world will be celerbating Krishna Janmashtami 2019 on 24th August. Janmashtami is dedicated to the worship of Lord Krishna. It is said that Lord Krishna, the eighth human incarnation of Lord Vishnu, was born on this day. Little Krishna, who grew up in the care of Yashoda and Nanda in Vrindawan, was immensely loved by everyone in the neighbourhood but was also a very notorious child. His childhood tales are quite fascinating. Little Krishna shared a special penchant for white butter. He was so fond of white butter that he would not only finish all the butter that his mother Yashoda would make at home, but also go around with his bunch of friends and steal butter from neighbouring houses. The act also earned him the name of 'Makhan Chor' (butter thief).

White butter is made by churning fresh milk and cream and is a regular feature of breakfast and lunch meals in North Indian households. White butter is mostly enjoyed with parathas and a big dollop of it is often put as a topping on sweet lassi. White butter is extensively used in beauty treatments as well and is as much of a yummy accompaniment as it is an ingredient in home remedies for beauty troubles. It is said that fresh home-made butter is a much healthier alternative to the salted varieties we get in markets. Delhi-based Nutritionist, Dr. Simran Saini says, "White butter is natural and unprocessed and it is more nutritious than yellow butter. Another reason that makes white butter better is that it does not contain the harmful trans-fat, which has been linked with various chronic ailments like heart disease, obesity and diabetes."
(Also Read: Janmashtami 2019: Date, Time, Muhurat, Significance And Feast During Krishna Janmashtmi)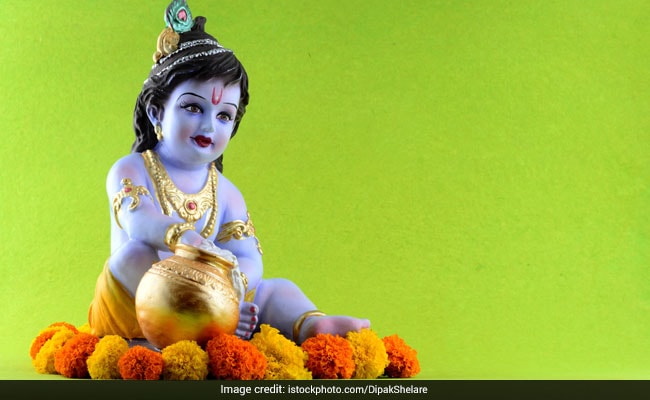 Janmashtami 2019:
Lord Krishna was very fond of white butter or makhan
If you are a butter fan, there are plenty of reasons why you should consider swapping your yellow butter with white.
Here are some benefits of white butter
1. Less Salt: Consultant Nutritionist, Dr. Rupali Datta, says, "Home-made butter is usually unsalted. The commercial butter you get is highly salted." High sodium foods are not recommended for people with high blood pressure. Eating excess of salty foods can constrict blood vessels and restrict blood flow, thereby, surging blood pressure levels.
White butter has lest salt content
2. Weight Loss-Friendly: While there is no evidence stating links between white butter and weight loss. But, being low on sodium, they are a better bet to be included in your diet if you are one a weight loss spree. It can help cut down the water weight caused due to high sodium intake.

3. Makes Your Skin Glow: White butter can do wonders for your skin too. White butter is loaded with selenium and vitamin E, which can help boost skin health and give you a glowing and young skin. Apply white butter mask on your face once or twice every week for best results.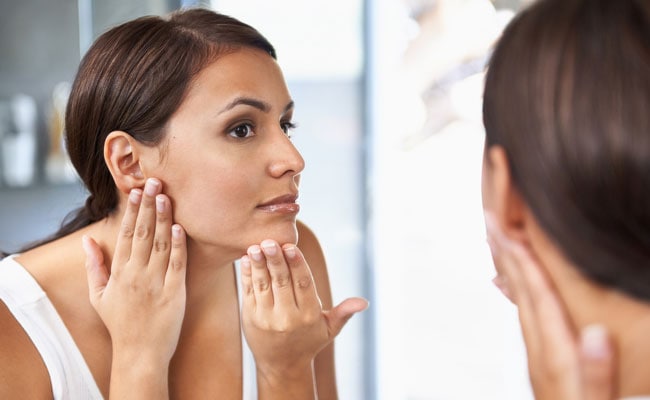 White butter can do wonders for your skin too
4. Concentrated source of calories : Yes! White butter, like any butter is loaded with calories. But, calories in themselves are not a bad thing. Calories provide energy that keeps you going through the day. Dr. Rupali Datta explains, "The number of calories and for that matter its saturated fat content is also somewhat the same as that you find in the yellow butter. Children or people who need to have lot of calories can go for white butter, if they are looking for a healthier source of concentrated calories."


5. Lubricates the joints: It is believed that white butter contains molecular structure, which can assimilate fat and lubricate joints. People suffering from joint pain or arthritis can consider including white butter in their diet.
White butter is good for skin
Here's how you can make white butter at home. This recipe by Chef Niru Gupta would help you churn out delicious white butter in the comforts of your kitchen.
Here's wishing you all a happy Krishna Janmashtami 2019!