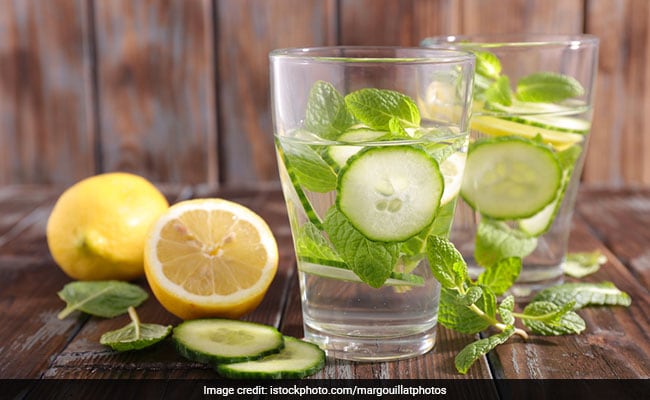 Hypertension or high blood pressure is defined as a condition in which the force of the blood against the artery walls is too high. It is characterised by elevated blood pressure levels. Your blood pressure is said to be normal if it is within the range of 120/80 mmHg. If it goes beyond 140/100 mmHg, it is advised that you seek immediate medical help. High blood pressure over a consistent period of time may even cause stroke or death. According to experts, high blood pressure could be managed by medicine and few dietary precautions. People who have high blood pressure should steer clear of foods that are high in sodium. Excess sodium tends to block your vessels and restricts blood flow. They should also avoid trans-fats, saturated fats and aerated drinks. According to Macrobiotic Nutritionist and Health Practitioner, Shilpa Arora, "Loading up on foods rich in potassium and magnesium is very essential for those dealing with high blood pressure." Potassium lowers blood pressure by counteracting the effects of sodium. It is also advised for them to include more whole grains and seasonal fruit and veggies in their meals. Calcium and magnesium are also essential in regulating your blood pressure levels.


Here are 3 nutritious drinks that may help control high BP naturally:


1. Honey water: According to 'The Complete Book of Ayurvedic Home Remedies' by Dr. Vasant Lad, Ayurveda says honey water could also work wonders to bring the elevated blood pressure levels in control. "Add a teaspoon of honey and 5 to 10 drops of apple cider vinegar to a cup of hot water, and drink it early in themorning. This drink helps to reduce cholesterol, maintains vasodilation, and helps to regulate blood pressure."
(Also Read: Honey And Weight Loss: How Are The Two Connected?)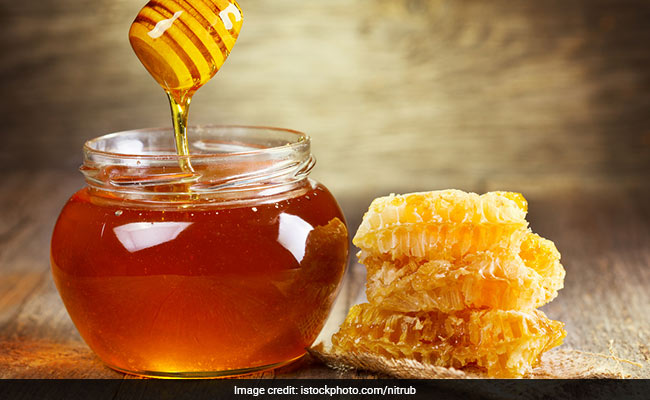 2. Banana shake: People with hypertension or high blood pressure are often advised to take foods and fluids that are high in potassium. Potassium negates the ill effects of sodium. Potassium is an electrolyte that helps regulate the amount of sodium retained by the kidneys. Banana is loaded with potassium, which is why it is one of the most ideal picks for a high blood pressure diet. You can have them alone or you can blend bananas in a wholesome shake too. Milk is also high in potassium. Additionally, it is also fortified with calcium and vitamin D; all these nutrients are crucial to maintain healthy blood pressure levels.
(Also Read: 5 Breakfast Recipes To Manage High Blood Pressure)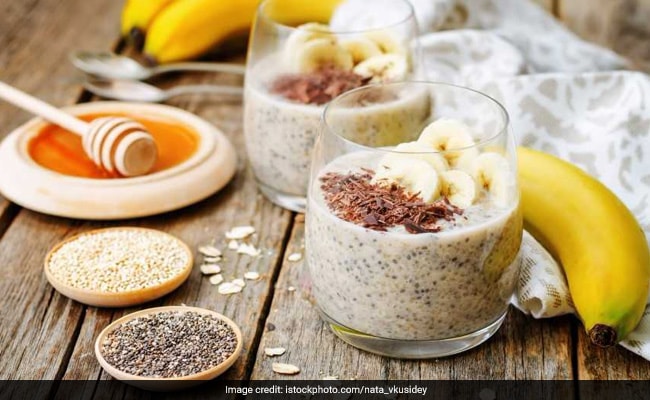 3. Cucumber juice: Cucumber is a good source of potassium and is a diuretic. A diuretic is any substance that promotes increased production of urine. Diuretics help reduce sodium and also maintain fluid balance in the body, which is essential to maintain stable blood pressure levels. Peel the cucumbers. Slice off the ends using a knife. Cut the cucumbers in big chunks. Put these chunks in a food processor or blender. Blend the pieces together. Place a strainer on a container and strain cucumber juice.
(Also Read: Cucumber Nutrition: Amazing Cucumber Nutritional Facts And Health Benefits)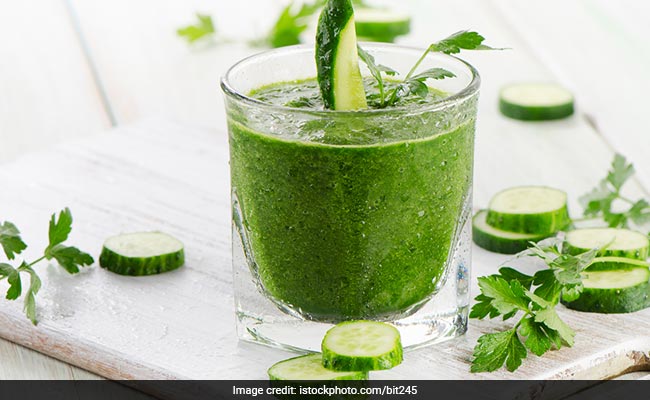 Disclaimer: This content including advice provides generic information only. It is in no way a substitute for qualified medical opinion. Always consult a specialist or your own doctor for more information. NDTV does not claim responsibility for this information.