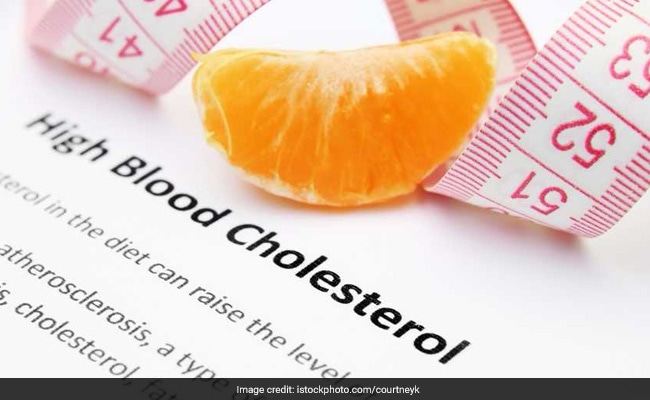 Highlights
Hypercholesterolemia is a condition characterised by high cholesterol
High blood cholesterol can have a number of causes
Pulses and beans, nuts, fish are some foods to manage cholesterol
Hypercholesterolemia is a condition characterised by the presence of very high levels of cholesterol in the blood. The condition is serious and needs to be monitored through expert medical advice, as it can lead to potentially fatal health complications. High levels of cholesterol in the blood can limit blood flow, increasing the risks of heart attacks or stroke. Moreover, high blood cholesterol has no visible symptoms. The only ways to regulate cholesterol levels in the blood and to manage high cholesterol is to follow a healthy diet, exercise daily and seek medical help and medicate. There are a number of causes of hypercholesterolemia and these can be either due to a poor lifestyle or a pre-existing medical condition, including obesity and diabetes. The other major causes for high blood cholesterol include poor diet including excessive consumption of junk foods, lack of exercise, smoking, etc.
An individual suffering from hypercholesterolemia needs to look out for a number of factors and needs to regulate their lifestyle. These also include taking up a major overhaul in the diet, including drastic reduction in the salt and sugar intake and switching from a diet rich in high amounts of saturated fat to one rich in unsaturated or healthy fats. When we say, people from hypercholesterolemia suffer from high blood cholesterol; it refers to high amounts of HDL or High Density Lipoprotein, commonly known as bad cholesterol. There are certain foods that can fight the levels of HDL in blood and increase the levels of Low Density Lipoprotein or LDL- commonly known as healthy cholesterol- in the blood, effectively regulating hypercholesterolemia.
Also Read: Cholesterol: 7 Diet Tips To Manage Cholesterol And Keep Your Heart Healthy
Here are some foods to include in your hypercholesterolemia diet:
1. Pulses and Beans: Both pulses and beans are absorbed slowly by the body and have a low glycaemic index (GI) and are hence great in fighting cholesterol.
2. Nuts: Almonds, pistachios and walnuts have been long associated with fighting cholesterol in blood.
3. Whole Grains: Swapping processed grains with whole grains is good for controlling cholesterol as the latter are more nutritious and have low GI.
4. Fish: Fatty fish like tuna, mackerel contain omega 3 fatty acids, which are essential for regulating cholesterol in blood.
5. High Fibre Fruits and Vegetables: Fibre is essential to a diet for people suffering from hypercholesterolemia, as it fights HDL and improves levels of LDL in the blood.