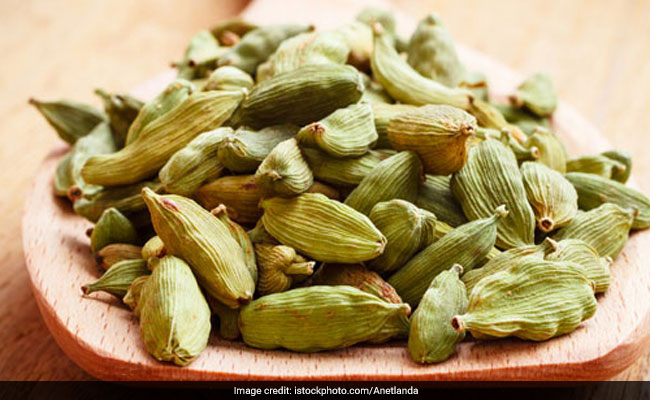 Are you on a weight loss diet? We are sure by now you have made a dozen changes to your diet. Weight loss is no cakewalk, it calls for a certain level of dedication and several smart choices. One of the key challenges that most of us face during our weight loss journey is to look for foods that could boost metabolism. Metabolism refers to the chemical processes that occur within cells essential to maintain life. People with a high metabolism are able to burn more calories and lose weight more quickly. One must understand that each body is different. Some are just genetically blessed with high metabolism, while some are not so lucky. However there are many foods, herbs, spices that can help rev up metabolism naturally. Cardamom is one such aromatic spice that can help burn belly fat. There are number of benefits of cardamom that make it a desi favourite spice, but not many know that this fragrant spice can also help promote weight loss.
Cardamom's role in boosting metabolism and weight loss

According to the book 'Healing Foods' by DK Publishing House, cardamom is "an effective digestive stimulant and diuretic cardamom boosts metabolism and helps the body burn fat more efficiently." Poor digestion can lead to weight gain, as we are not able to absorb and assimilate our nutrients properly, moreover, it may not be able to eliminate waste from our body efficiently either. This may lead to slowing down of the metabolic rate. Cardamom also helps reduce water retention, and release extra water in form of urine. Cardamom also serves as a great detox for your system. When your body is flushed of toxins, your metabolism increases. It is also packed with powerful nutrients like melatonin that increases the burning process of fats in the body.
(Also Read: 10 Wonderful Cardamom Benefits You Should Definitely Know About)
How to eat cardamom for weight loss

You can just chew into two-three pods for best results. The juices released upon chewing helps facilitate digestion. You can add cinnamon to your tea too. Make sure you do not add sugar to it.
Disclaimer: This content including advice provides generic information only. It is in no way a substitute for qualified medical opinion. Always consult a specialist or your own doctor for more information. NDTV does not claim responsibility for this information.