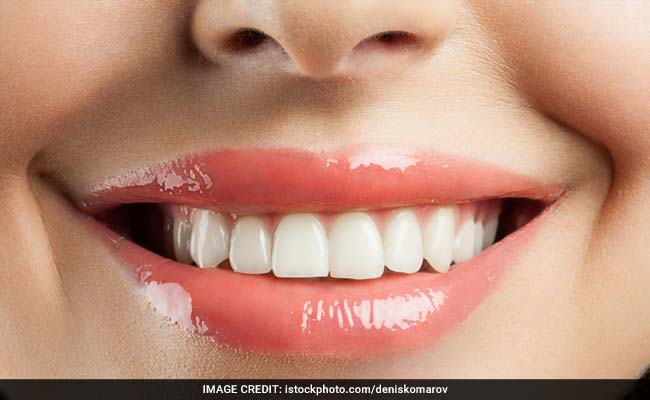 Highlights
Want stronger, healthier, cavity-free teeth?
Load up on vitamins A, D, E, K2
Foods that easily get stuck in teeth should be avoided
Want stronger, healthier, cavity-free teeth? According to an Australian Dental expert Dr. Steven Lin, regular consumption of four fat-soluble vitamins - vitamin A, D, K2 and E - can help in promoting healthy, strong teeth. According to experts, despite cleaning teeth regularly, our faulty dietary choices may not protect our teeth from getting damaged. Including items rich in minerals and vitamins that may promote and accelerate our oral repair process is a must. Ingredients like eggs, soft cheeses, broccoli, nuts, animal organs, spinach, mushrooms, fish, milk among others are good for dental health.
Experts suggest including fibre-rich foods in regular diet. Foods that easily get stuck in teeth should be avoided. Sugary and starchy items are the biggest perpetrators of teeth discolouration. While acidic foods must be avoided for healthier teeth, alkaline items are good for dental health. "Acidic food will harm the enamel of the teeth - the protective layer of the teeth - making them look pale and dirty. Alkaline foods strengthen the enamel and make your teeth look shiny and bright. Alkaline foods must be eaten raw. Uncooked and unprocessed items are best for your oral health. Stay away from processed and refined products," shared Dietitian Lokendra Tomar, Weight Loss Clinic, Delhi.
Load up on items like apples, strawberries, spinach, carrots, nuts and seeds for teeth that shine of health and strength. Drinking plenty of fluids will clear acid-producing foods stuck in your teeth that may stain and harm your teeth. Apart from being mindful of what you eat, it is recommended that you brush your teeth, twice daily; take up flossing and visit a dental expert for regular cleaning and checkup every 6 months.