High blood pressure is a physical condition, in which the force of the blood against the artery walls is too high. In severe cases, high blood pressure can also increase risk of stroke. Several healthy lifestyle behaviors can reduce your risk of developing high blood pressure, but is there any one behavior that plays a slightly bigger role in curbing the risk? According to a latest study presented at American Heart Association Meet in San Francisco, maintaining a healthy weight could be the best way to prevent unhealthy blood pressure levels.
The researchers noted that maintaining a healthy body weight in middle age can help preserve low blood pressure. The team evaluated the long-term impact of maintaining healthy dietary and lifestyle behaviours on high blood pressure. For the study they looked at the effects of five healthy behaviours:
Never smoking
Drinking 7 or fewer alcoholic drinks weekly for women or 14 or fewer drinks a week for men
Eating a healthy diet (following the Dietary Approaches to Stop Hypertension, or DASH diet)
Getting 150 minutes or more a week of moderate to vigorous physical activity
Maintaining a healthy weight.
About 4,700 volunteers between 18 and 30 years old were examined for the study which started in 1985 and 1986 .Over 25 years of follow-up, the researchers measured blood pressure and health behaviours over eight times. It was found that individuals who maintained a healthy body weight were 41 percent less likely to see a rise in blood pressure as they approached middle age. The study also revealed that volunteers who maintained at least four of the healthy behaviours had a 27 percent decreased risk of high blood pressure by middle age. However the researchers noted that a larger study is needed to confirm these because these could have been a chance finding.
The researchers also said that other health behaviors are linked to maintaining a healthy weight, with exercise and a healthy diet chief among them. Hence no one good behaviour should be isolated as the only criteria to keep blood pressure levels in limits, even if it poses to play a larger part. Multiple factors are contributing to the risk for developing high blood pressure across the total life span, and these factors all interact together.
Weight may contribute to high blood pressure in a number of ways. When you gain excess pounds, your heart has to work extra hard, as the extra weight may compress the blood vessels. Over the decades that can produce cardiac problems. Also the vascular bed -- the blood vessels -- stiffens as we get older, which could prove to be a cause of concern for those overweight, the team noted.
For people who are in shape and don't gain weight, the stiffening is comparatively lesser, which keeps the blood pressure lower and prevents adverse effects.
Here are some foods that can help keep both, your high blood pressure and weight, in check:
1.Celery: Eating as few as four celery stalks a day can reduce high blood pressure. It contains phytochemicals known as phthalides that relax the muscle tissue in the artery walls, enabling increased blood flow and, in turn, lowering blood pressure. Celery is both nutritious and extremely low on calories, containing barely 16 calories per 100 grams (as per USDA).
2.Oatmeal: Eating a diet high in fiber and whole grains helps your body maintain both, healthy weight and healthy blood pressure. It helps reduce your systolic and diastolic pressure. The fiber rich food also keeps you satiated for long, preventing you to binge on other fattening foods.

3.Banana: Bananas are low in sodium; they're also rich in potassium, which helps lower blood pressure. To incorporate more bananas into your diet, add it to your cereal, cake, bread, smoothies and milkshakes.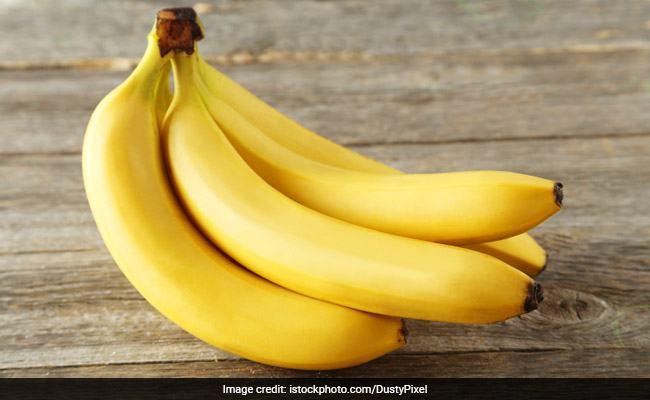 4.Spinach:This green leafy delight is low in calories, high in fiber, and packed with nutrients like potassium, folate, magnesium - key ingredients for lowering and maintaining blood pressure levels.
5.Avocados: The oleic acid found in avocados can reduce high blood pressure and cholesterol levels. Avocados also contain potassium and folate, which are both essential for heart health. It is rich in vitamins A, K, B and E, and are loaded with fiber, which also aids in weight loss.