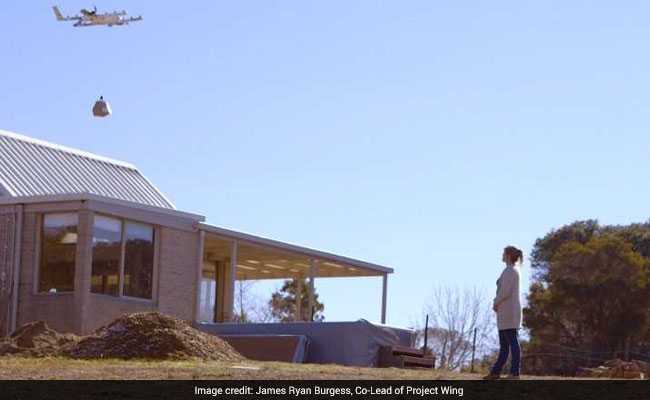 Highlights
The Australian countryside will soon witness drones delivering food
Project Wing has begun fresh trials of its drone service
These drones are also seen as a medium to help people hit by calamities
The day when your favourite pizza gets delivered to you by drones does not seem far away. That is what Project Wing, a Google affiliate company, aims to do. The Australian countryside will soon witness drones delivering food and medicines. Project Wing has begun fresh trials of its drone service and has also partnered with a Mexican taqueria chain and a drugstore company. Project Wing has also been collaborating with communities in Southeastern Australia to test its drone delivery service.
James Ryan Burgess, Co-lead of Project Wing shared other important details of the drone delivery service in one of his recently published blog posts.
"Guzman y Gomez, a Mexican food chain, and Chemist Warehouse, a chain of pharmacies, will receive orders from our testers who've purchased items using the Project Wing app on their smartphones. We'll dispatch our drones to pick up the order from our partners' loading sites and then transport and deliver the goods to testers at their residences. In early 2016, we successfully completed our first drone deliveries to members of the public in an open field at Virginia Tech University," shared Burgess in his blog a couple of days ago.
One of the motives of Project Wing is to alleviate regular inconveniences faced by the people living in the outskirts of the Australian Capital Territory. People here usually make a 40 minute drive to get their daily essentials like milk, coffee and even fresh fruits and vegetables. The technology could tackle these fundamental issues, hoped Burgess. These drones are also seen as a viable option to help deliver drinking water, medical supplies, food and other necessary items to people hit in natural calamities or those living in remote areas.
"We know the weeks and months ahead will be filled with unexpected challenges as we undertake these new tests," concluded Burgess.