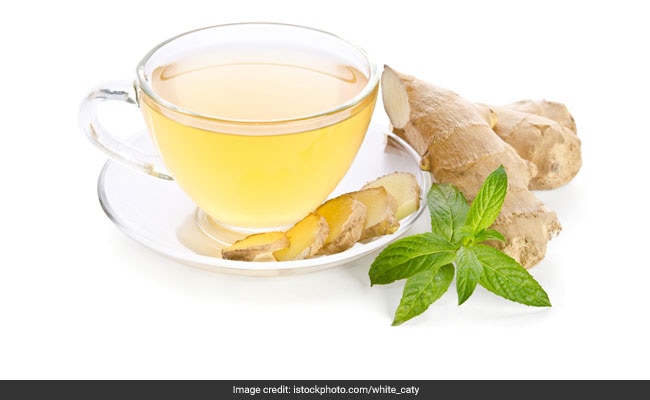 Diabetes mellitus refers to a group of metabolic disorders that are marked by fluctuations in blood sugar levels. A study by the American Diabetes Association reports that India will see the greatest increase in people diagnosed with diabetes by 2030. Diabetes could be triggered by a variety of causes. It affects the way people produce or respond to insulin, which in turn affects the way the body processes sugar. If left untreated, diabetes may lead to obesity, heart and kidney complications. Diabetics are often advised to take extra care of their diet and take their medications as prescribed. There are many foods, herbs and spices that may help regulate blood sugar levels too. Ginger is one such herb that may help regulate your sugar metabolism. You can choose to chew into some fresh pieces or mix it with water and consume it in form of ginger water daily.
How Does Ginger Water Help Manage Blood Sugar?

If you have diabetes, you must be aware of how dangerously the liquid calories from sugary beverages and aerated sodas can impact your blood sugar. Ginger water as a beverage is an excellent tonic to keep your blood sugar levels in check. It is very low in calories. Ginger is very low on carbohydrates too. It has only 1.3 grams of carbohydrates per teaspoon. Carbohydrates tend to metabolise quickly, which can surge your blood sugar levels. Drinking ginger water with a hint of lemon is known to reduce the risk of kidney damage and even lowers the effects of diabetes. The pungent root is a rich source of zinc that plays a big role in the secretion of insulin.

According to an animal study published in the year 2014, when the obese rats were given a mix of cinnamon and ginger, they exhibited reduced body weight, blood sugar levels and increased insulin levels.
How to make ginger water:

1. Take half teaspoon grated ginger and boil it in 3 cups of water. Let the ginger steep in water for about ten minutes.
2. Use a strainer and pour the water in glasses.
3. Consume lukewarm.

It must be understood that moderation is the key to good health. Although, side effects are rare but excess ginger is known to cause heartburn and diarrhoea.

Disclaimer: This content including advice provides generic information only. It is in no way a substitute for qualified medical opinion. Always consult a specialist or your own doctor for more information. NDTV does not claim responsibility for this information.