Highlights
Egg prices have been steadily on the rise over the last few weeks
Currently it is being sold at 7 to 7.5 rupees a piece
Eggs are a healthy addition to any diet
Egg prices have been steadily on the rise over the last few weeks. Currently being sold at 7 to 7.5 rupees a piece, eggs were available in the market for 5 rupees/piece till about a fortnight back.
This unprecedented rise in prices has been attributed to a rise in the vegetable prices, leading to an increase in the demand for eggs.
Another major reason for this wholesale egg price hike is believed to be the drought in parts of Karnataka and Tamil Nadu, leading to the price of maize/corn/makka increasing. Corn or maize is most commonly used in commercial poultry farming, as it provides energy and is easy to digest.
Basically a crate containing 30 eggs which costed INR 150 (INR 5 per egg) earlier, will now cost nothing lower than 175-180 or more, which is almost equivalent to one kilogram of chicken now. According to Rajkumar of Om Prakash Egg Supplier from New Delhi, "The sudden rise in the wholesale egg prices by the poultry farmers has left us with lesser profit margin. The crate that we sold at INR 150 is now being sold at INR 175. Say, if the price was INR 145 we could have had a broader margin to increase the rates and sell the eggs at INR 150, but now if the price is INR 172, we cannot think of increasing the margin, as the customers are not ready to buy the eggs at increased prices."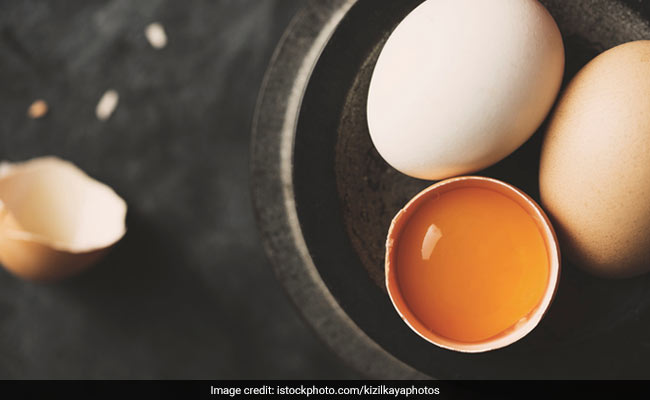 As for the customers, the egg price hike is making them buy fewer eggs as it is affecting their budget. According to Mrs. Sumitra Chakravarty, a resident of CR Park in New Delhi, "only a few days back I bought eggs for INR 5, then happened to buy them at INR 6 and now INR 7, which obviously wasn't expected. We used to bring a single crate of eggs every week, but now we may have to think before buying eggs at these prices as it may take a toll on our budget."
As of now, this trend is expected to continue over the next few months.
Eggs are a healthy addition to any diet. Eggs contain good amounts of high quality proteins and vitamins. They are filling and can you keep you feeling full for longer. Other sources of protein one can depend on include paneer or cottage cheese, dahi or yoghurt, milk, fish, chicken, lentils, nuts and seeds and amaranth.
Get Breaking news, live coverage, and Latest News from India and around the world on NDTV.com. Catch all the Live TV action on NDTV 24x7 and NDTV India. Like us on Facebook or follow us on Twitter and Instagram for latest news and live news updates.