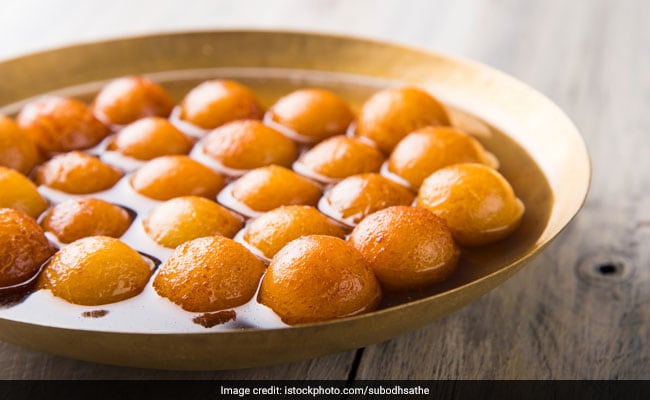 Highlights
Sweets are central to Diwali celebrations
Diabetics should be very mindful of their diet around festival time
Diabetics may indulge in sweets in moderation
Diwali 2020 will be celebrated by Hindus around the world on November 14th, 2020. Although the festival is a five-day affair, the climax of this biggest of Hindu festivals is considered to be on the third day, when people visit their relatives and meet with their friends, light up their houses, conduct prayers with their families in homes and offices. A huge part of the festival is the food, most of which is rich in sugar and fats. Diwali sweets and savouries are supremely delicious, but they can also wreak havoc on your waist lines. More importantly, overdosing on Diwali treats can be harmful for people suffering from various health conditions, especially those suffering from erratic blood sugar levels or diabetes as well as hypertension or high blood pressure. It is very important for diabetics to be mindful of their diets around festivals, because eating whatever you like might lead to disastrous consequences. Not just the sweets, even the drinks that are served and distributed during the festival are laden with calories and added sugar.
The extent to which diabetics can indulge in sinful or sugary and rich delicacies during Diwali 2020 depends on their individual condition. If they have been taking care of their diet and have been exercising on a daily basis, then it may be okay for them to indulge in moderation. Clinical Nutritionist Dr. Rupali Datta says that the most important thing for diabetics to do during festival time or anytime in general is to learn to listen to their bodies and be aware of the symptoms.
Also Read: Diwali Detox: The Ultimate 15 Day Reboot & Detox Diet Plan Before Diwali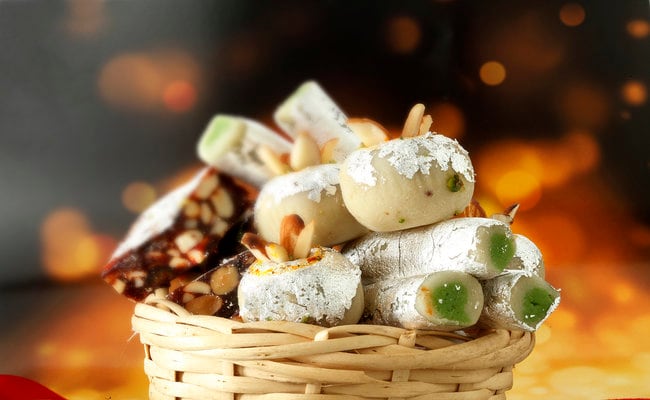 Diwali 2018: Diabetics may indulge in sweets, but in moderation
Dr. Rupali Datta has given us some helpful diet tips for diabetics to keep in mind, during the festival of Diwali:
1. Snack On: Dr. Datta says that people tend to travel a lot during Diwali and the traffic conditions in cities normally tend to be bad during festival time. So diabetics should make sure that they carry healthy snacks with them, for times when they're stuck in traffic and it's time for them to eat. Things like plain popcorn, non-fried namkeens etc., can be packed up and carried by diabetics when they're travelling, Dr. Datta suggests.
Also Read: 7-Day Diwali Diet to Shine This Festive Season
2. Eat If You Want To Drink: Festival time means a number of invitations to card parties, where it's difficult to resist the temptation to partake in a few glasses of wine or other alcoholic drinks. Dr. Datta suggests that diabetics should be careful about drinking alcohol and should only partake in moderation and that too with snacks, preferably foods that are rich in protein. So make sure your glass of vino also has a bowl of protein-rich seeds, roasted chickpeas or some cottage cheese to go with it.
3. Go Sugar-Free: Diwali sweets are just too difficult to let go of. But fortunately Diwali is a time when a number of brands and sweet shops start stocking on sugar-free Indian sweets for the benefit of diabetics. It would be helpful to earmark a number of brands selling good quality sugar-free sweets and snacks, suggests Dr. Datta.
Also Read: Diwali 2020: How To Spot Adulterated Sweets And Its Ingredients? A Quick Guide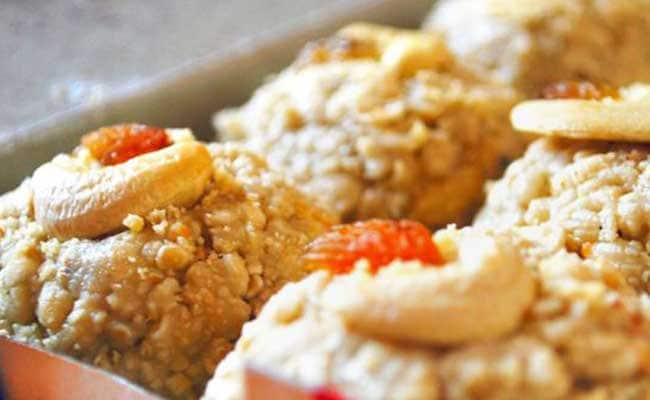 Diwali 2018: Diabetics should opt for good quality sugar free sweets
4. Stick To Healthy Routine As Much As Possible: It's important for diabetics to maintain a healthy routine and fixed meal and snack timings. Dr. Datta suggests that diabetics should strive to stick to their healthy routines as much as is possible. If it's not possible to eat at your regular timings during Diwali, break your meals up into snacks to ensure that your dose of calories is as similar to pre-festival days as possible, says Dr. Rupali. She also says that diabetics may benefit from getting in their daily exercise whenever it's possible for them.
5. Look For Healthier Food Options: Dr. Rupali says that people suffering from insulin dependent diabetes need to be extra cautious about their diet during Diwali. It's not okay to overdose on sweets at any given day of the festival, she warns. However, for those who have non-insulin dependent diabetes mellitus, they may indulge but even that should be in moderation. Ideally, diabetics should reach out for the healthiest options on offer, for example, Dr. Datta suggests replacing bhature with kulche while choosing a bread to pair with their bowl of chhole masala.
Dr. Datta says that diabetics should be very aware of their symptoms and should hear what their bodies are telling them. "If your levels of sugar and HbA1c have been doing well in the last two times you've got them tested, then you may indulge. But nonetheless, don't overdo sweets", she says.