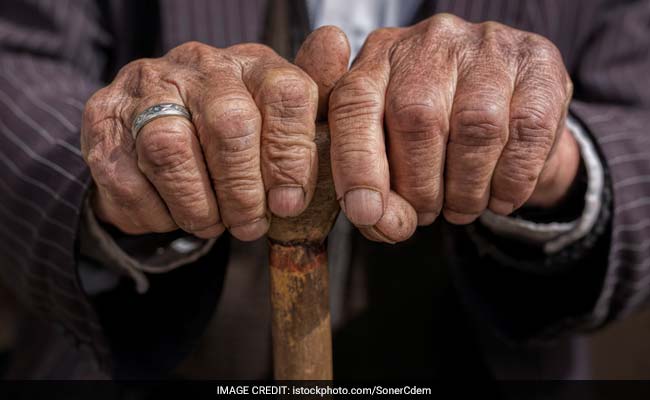 Middle-aged people with diabetes and high blood pressure beware. According to a latest study, those in their 40's and 50's who have cardiovascular health risk factors, and are also regular smokers, are at a higher risk of suffering from dementia in later in life. According to the findings published in JAMA Neurology, the chances of dementia increased significantly, with age due to the presence of APOE4 - a gene associated with Alzheimer's disease.
Rebecca Gottesman, Professor at the Johns Hopkins University in Baltimore, US said, "Diabetes or high blood pressure, also called hypertension, increased the chances of developing dementia. Importantly, diabetes was found to be almost as strong a predictor of dementia as the presence of the APOE4 gene. Our results contribute to a growing body of evidence linking midlife vascular health to dementia."
"These are modifiable risk factors. Our hope is that by addressing these types of factors early, people can reduce the chances that they will suffer from dementia later in life," Gottesman added.
The researchers also went on to find a link between dementia and prehypertension, which is a condition in which blood pressure levels are higher than normal but lower than hypertension. The study is alarming as the researchers claimed that diabetes, hypertension and prehypertension increased the chances of dementia for all participants. In addition the study stated that smoking cigarettes may also play a role in increasing the chances of dementia.
For the study, the team analyzed the data of 15,744 persons, from 1987-1989 aged 45-64 years. During an average of 23 follow-up years, the team found 1,516 participants to be diagnosed with dementia.
In a separate study, Gottesman also discovered that the presence of one or more vascular risk factors during midlife could be linked with higher levels of beta amyloid - a protein that often accumulates in the brains of Alzheimer's patients. The researchers noted that this relationship was not affected by the presence of the APOE4 gene and not seen for risk factors which could present themselves in later life.

Dr. Ashutosh Gautam, Clinical Operations and Coordination Manager, Baidyanath, says "According to Ayurveda, consuming garlic cloves and gooseberries can work wonders for high blood pressure patients."

Here's how these Ayurvedic recommendations can come in handy to keep your Blood pressure in control.
According to the book The Complete Book of Ayurvedic Home Remedies by Dr. Vasant Lad, these food and herbs can help fight high blood pressure -
1.Cardamom
A teaspoon coriander and one pinch of cardamom to one cup of freshly squeezed peach juice can help bring down high blood pressure.

2.Cucumber
Consuming some cucumber raita can help too, Cucumber is a good diuretic, which helps reducing hypertension.


3.Honey
Add a teaspoon of honey and 5 to 10 drops of apple cider vinegar to a cup of hot water and consume it early morning. It helps reduce and regulate blood pressure.
4.Herbal concoction of herb 'Punarnava'
A mixture of Punarnava (1 part), passion flower(1 part) and hawthorn berry(2 parts) can also go a long way in controlling hypertension. Steep half a teaspoon of the mixture in a cup of hot water for 5 to 10 minutes and drink the tea after lunch and dinner.

5.Ashwagandha
Ashwagandha in conjunction with other herbs like Gotu Kola may also prove to be an effective formula to control hypertension, according to Ingrid Sen's book, 'Ayurvedic Natural Remedies'.
(Inputs from IANS)