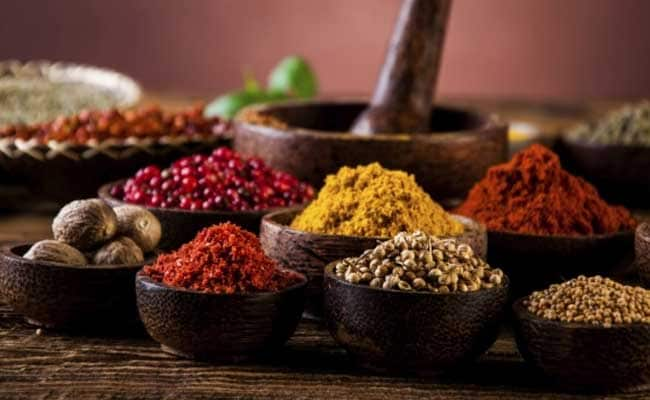 It is that time of the year when Delhiites wake up to a blanket of thick smog in the mornings and hear about the constant falling of air quality in the national capital, especially a few days before Diwali. As per the data from the Delhi Pollution Control Board, the levels of the pollutant PM2.5 was at a hazardous 644 today or over 20 times the safe limit prescribed by the World Health Organisation (WHO). For the uninitiated, PM2.5 are fine particles that may penetrate the lungs and cause respiratory diseases that include asthma, chest infection, etc. Visibility on the roads have reduced to negligible and looks like the residents wouldn't be able to get some relief anytime soon. So, how do you fight pollution, especially when you know it is wreaking havoc on your health? Your immunity is at a low and you succumb to respiratory health conditions; but did you know your kitchen shelf hides some of the best spices that may help boost immunity? If not, we tell you what these spices are and can they help you fight pollution and build a stronger immunity.
Delhi Pollution: Spices To Build And Boost Immunity
1. Turmeric
Turmeric, or haldi, is a pungent, yellow powder that is not only used to add colour and flavour to your dishes, but also helps keep you healthy. It has powerful anti-inflammatory and antioxidant properties that boost immunity and keep various health conditions at bay. You can drink turmeric tea or turmeric milk to see effective results. Also, don't forget to add a dash of turmeric to most of your dishes.
2. Cinnamon
Commonly used to add sweetness and an amazing flavour, cinnamon or dalchini contains a chemical known as coumarin. One of the active ingredients in cinnamon, known as cinnamaldehyde, has antibacterial properties that help you fight certain infections and viruses. Cinnamon is believed to be high in immune-boosting antioxidants and can also improve digestion. Have cinnamon tea or cinnamon-infused water to see effective results.
3. Cayenne
Cayenne is known to have anti-inflammatory properties and is considered as a metabolism booster spice. Research suggests that capsiates that are present in pepper target a variety of pathways involved in inflammation. Moreover, cayenne also consists of beta-carotene and vitamin C, making it amazing for boosting immunity. Use fresh cayenne pepper for making herbal tea. Add a dash of lemon juice or cinnamon to boost health.
Go on and bring these spices to your rescue during such times and boost your immunity to ensure you don't suffer from respiratory conditions.