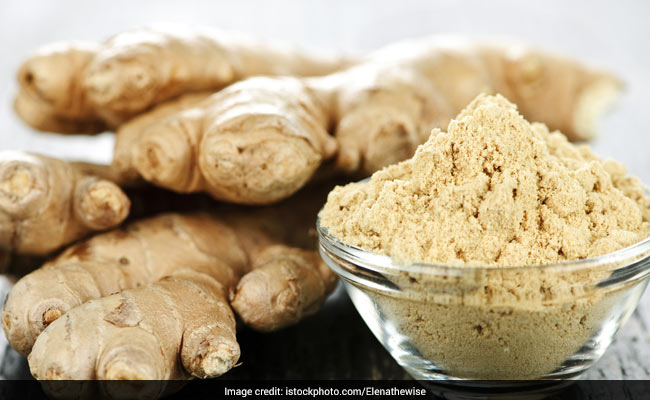 The triggers of bad breath are many; ranging from eating onions and garlic to indigestion, acidity and constipation. Not only does it affect the oral health, but also leaves a huge impact on our self-confidence. Thankfully, we have kitchen ingredients that help us get rid of bad breath immediately; some of which may include citrus fruits like lemons and oranges. But one of the best remedies is ginger. You heard us! How can a pungent root spice help reduce bad breath? Well, turns out, it is one of the most handy ingredients available. Let's look at how ginger makes for an amazing bad breath buster and how you can use it to successfully get rid of it.
The pungent compound, gingerol is the chemical that gives ginger its spicy flavour and is also a reason of getting rid of bad breath. This compound stimulates an enzyme in the mouth that breaks down the substances which make breath smell bad. Majorly, sulphur-containing compounds from food can create an unpleasant smell in people's mouth, contributing to halitosis- the medical name for bad breath. So, apart from being a great home remedy for digestive conditions and weight loss, it is known for its bad breath busting properties too.
How to use ginger to get rid of bad breath:
Drink ginger tea on a daily basis to avoid bad breath or drink it immediately after eating foods that give you an unpleasant smell. You could also add some lemon to the tea to ensure more effectiveness.
Here are a few more health benefits that ginger has to offer:
It helps settle upset stomach and aids digestion. According to the book Healing Foods by DK Publishing, it protects and heals the gut, hastens the movement of food through the gastro-intestinal tract, and reduces wind, bloating and cramps.

Its volatile oils have anti-inflammatory properties similar to those of non-steroidal anti-inflammatory drugs, which makes it great for flu, menstrual pain and headaches.
The active compounds in ginger help make it a great remedy for morning sickness and nausea.
It is also linked with lowering cholesterol levels. Add this to your daily diet and see the effective results.
Gingerol, the compound present in ginger helps lower the risk of infections. It has the ability to stop the growth of bacteria, which are linked to diseases like gingivitis.