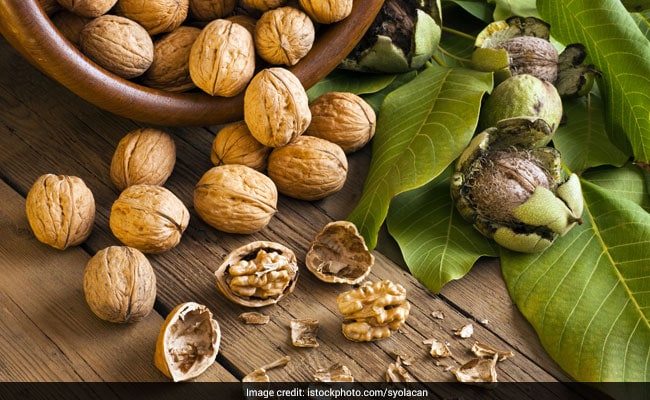 Highlights
Eating a handful of nuts could cut the risk of coronary heart disease
Peanuts were also found to be helpful in preventing strokes
Nuts are also quite rich in fat, they are also high fibre and protein
If you haven't added nuts in your daily diet, it is time you start nibbling on them regularly. A recent research has found out that eating a handful of nuts could cut the risk of coronary heart disease by almost 30 percent, while also reducing the risk of cancer by 15 percent. The scientists found all kinds of tree nuts would help to reduce the risk of getting the conditions. The list of nuts includes walnuts, almonds, hazelnuts, cashews, pistachios and pecans.
Peanuts were also found to be helpful in preventing strokes. According to the researchers, nuts and peanuts are high in fibre, magnesium, and polyunsaturated fats- nutrients that are beneficial for cutting cardiovascular disease risk and which can reduce the cholesterol levels. Some nuts, particularly walnuts and pecan nuts are also high in antioxidants that can fight oxidative stress and possibly reduce cancer risk.
Nuts are also quite rich in fat, they are also high fibre and protein and there is some evidence that suggests nuts might actually reduce your risk of obesity over time. Around 8,19,000 people were analysed, comprising 12,000 cases of heart diseases, 9000 strokes, 18000 cases of cardiovascular disease and cancer and 85000 deaths.
According to expert nutritionist Dr. Rupali Datta, adding 30 grams or a handful of nuts daily can help stave off the risk of heart diseases. All you need to do is take a handful of walnuts, peanuts, almonds, pecan nuts, cashew nuts, et al and ensure a healthy heart.