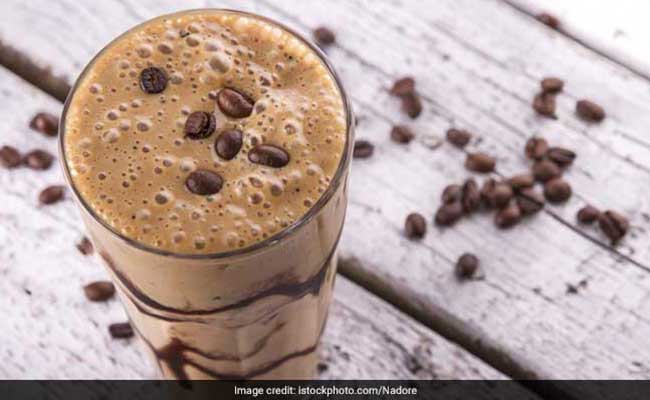 Let's take a moment and acknowledge the value of coffee in our lives. The endless cramming sessions before exams when our dearest cuppa was our only true companion, or the many grumpy mornings and boring meetings it helped us sail through. Turns out, that a cup of coffee may work wonders in keeping people more alert and promote better team work.
According to the study published in the Journal of Psychopharmacology, people who drank coffee beforehand gave more positive reviews for their group's performance. They also evaluated their own performance to be much better.
Amit Singh from The Ohio State University, one of the researchers said that coffee's ability of making people alert could be used to boost team performance.
"Not surprisingly, people who drank caffeinated coffee tended to be more alert. We found that increased alertness was what led to the positive results for team performance," Singh said.
For the study, the team involved over 100 students. The first study involved undergraduate students who took part in a coffee tasting task. While half of them were asked to drink a cup of coffee and rate its flavour at the beginning, the other half were made to do this at the end of the experiment.
The study revealed that those who drank the coffee before the discussion rated themselves and their fellow team members more positively than those who drank coffee after the discussion,
As part of the second study, students drank coffee at the beginning of the study. It is to be noted that half of them drank decaf and the others drank caffeinated brew.
It was revealed that those who drank the caffeinated coffee rated themselves as more alert than those who drank decaf. They also rated themselves and their fellow group members more positively than others.
It is interesting to note that people who drank caffeinated coffee were more likely( than those who drank decaf) to say they would be willing to work with their group again.
Another striking feature that was observes was that, people not only spoke more after drinking coffee they also digressed less from the topic and were able to have more engaging discussions.
Here are 5 other benefits of coffee you must know:
1. Coffee is good for your liver
Coffee is said to work wonders for alcoholics, it is said to have protective properties which can curtail liver cirrhosis. Coffee can also prevent people from non-alcoholic fatty liver disease. A research study led by Duke-NUS graduate Medical school asserted that about four cups of coffee may prove beneficial in preventing the development of Non Alcoholic Fatty Disease.
2. Lessens the risk of Type 2 Diabetes
Regular intake of coffee can ward off the risk of Type 2 diabetes, a research conducted by Harvard scholar proved that for each daily cup of coffee taken, risk of diabetes decreases by 9%. A decaf cup lowers the risk by 6%. A diabetic's body loses its ability to use insulin, thereby failing to regulate glucose or blood sugar effectively. Coffee is also rich in minerals like magnesium and chromium which helps the body use insulin which controls the glucose in our body.
3. Weight Loss
Caffeine is one of the few substances which induce the fat-burning process. Studies show that it can boost metabolic rate by 3-11%. Studies show that it stimulates the fat burning process by 10% in obese people and 29% in lean people. However, this effect is likely to vanish in regular consumers.
4. It helps you improve physical performance
Caffeine signals the nervous system to send signals to break down fat cells in the body. It boosts adrenaline levels in the blood. This hormone prepares your body for intense physical exertion. When the fat cells are broken down, they are released in the blood stream as fuel and are then used up by the body as fuel.
5. Coffee is full of minerals
You may just look at coffee as black water but it is much more than that. It takes a wide variety of nutrients to make coffee what it is. It is rich in manganese, potassium, niacin, magnesium and riboflavin.
(With Inputs IANS)