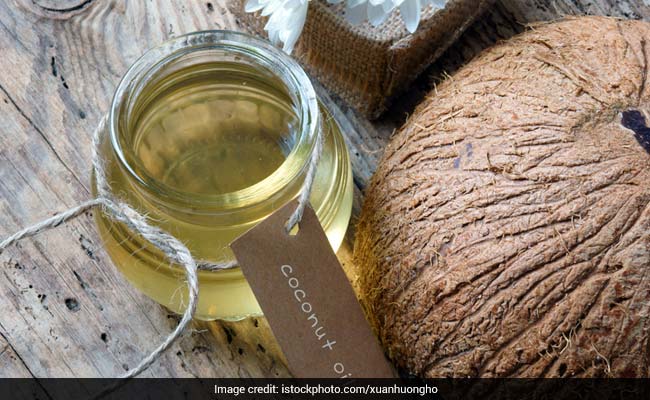 Losing weight is a gradual process; it needs patience and excessive dedication. If you are on a weight loss journey, you would know how important it is to eat a healthy diet. Each and every portion of food is carefully measured to ensure a proper intake of calories. If you are not leaving any stone unturned to achieve your goal, then you must ensure that even your cooking oil should stimulate this process of losing weight. If you haven't thought about this yet, then we are about to tell you, which cooking oil makes the best source of losing weight. Coconut oil has always been deemed as a health food and is known to keep you fit in many ways if consumed in the right quantity.
According to health experts, coconut oil may be the best way to cut down the belly fat; thanks to the presence of a combination of fatty acids that has a major effect on your metabolism, which in turn, aids weight loss.

How does coconut oil aid weight loss?

Coconut oil may help in burning calories
Coconut oil is said to be quite different from most other fats in the diet. One of the most important properties of coconut oil is that it is thermogenic, which means eating it tends to increase energy expenditure as compared to the same amount of calories from other fats.

It may help reduce your appetite
Coconut oil is also believed to reduce appetite as it has medium chain acids that increase the feeling of fullness in your body; this results in lesser intake of food, helping you maintain a healthy weight. Coconut oil also helps stimulate metabolism that cuts down on the belly fat.


It may also help lose belly fat
A good metabolism and reduced appetite may help in cutting down on belly fat. In one of the studies, participants who consumed coconut oil had decreased waist circumference while participants who ate soybean oil had mildly increased belly fat.
Do not overuse coconut oil
It is important to keep in mind that coconut oil is fat; therefore you might have to re-check the quantity of calories you take in on a daily basis. You can replace some of your other cooking fats with coconut oil.
Make sure you consult a doctor before switching to coconut oil as your cooking option.