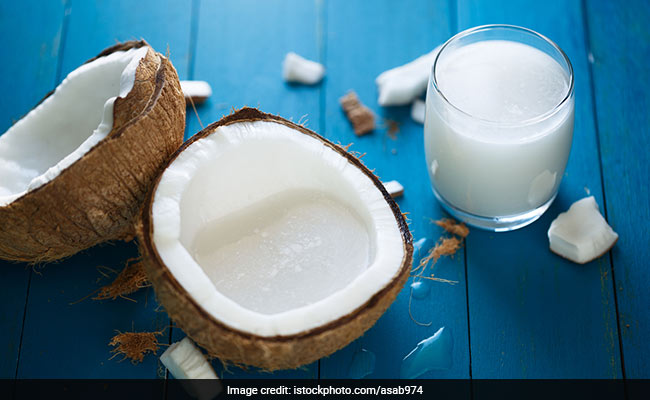 Coconut oil is known to be beneficial for skin and hair. The wonder oil offers the best benefits, most of which are unknown to us. Coconut oil is an edible oil, which is extracted from the kernel of mature coconuts. Coconut oil is high in healthy saturated fats that have different effects on most other fats in your diet. The medium-chain triglycerides in coconut oil are known to burn calories faster. The fatty acids in the oil can kill harmful pathogens, including viruses and fungi, which could potentially help prevent infections. Apart from being healthful, it is known to be good for skincare and haircare. We tell you how coconut oil manages to be the best oil for keeping our skin and hair healthy.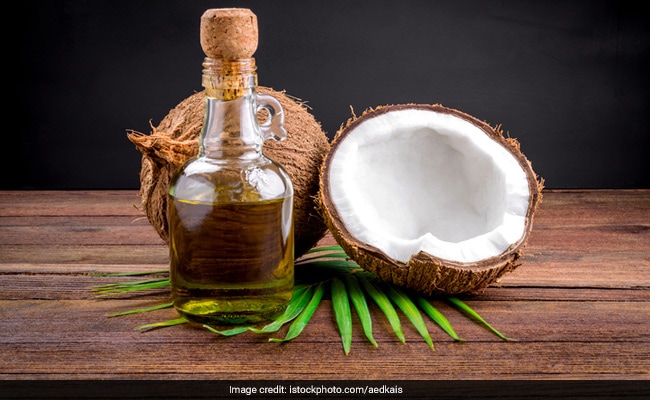 Coconut oil for skin and hair
1. Acts as a make-up remover
Coconut oil is the perfect and of course cost-efficient way to remove make-up. Take a cotton ball and gently sweep it over your eyes and face. The oil tends to break down the waxy make-up from the eye and face and leaves the delicate area hydrated too. Once you are done wiping your face with coconut oil, wash it off with a mild face wash.
2. Plays the perfect lip balm
Do you have cracked and dry lips? Bring coconut oil to the rescue. A dash of coconut applied on the lips provides moisture and shine to your lips. You can add some eucalyptus oil or mint to the oil to add some more benefits to it.
3. Acts as a moisturiser
Virgin organic coconut oil is said to act as a natural moisturiser for the skin. It helps increase hydration and reduces water loss in dry skin.
4. Nourishes cracked skin and cuticles
Massaging coconut oil into your cuticles and the skin around it will bring some moisture to an overlooked part of the body.
5. Acts as a cleanser
Coconut oil is naturally anti-bacterial, anti-fungal and moisturising properties, which help clean your skin. All you need to do is to apply some oil in circular motions all over the face and neck, giving yourself a gentle massage. Once done, wash it off.
6. Acts as a hair conditioner
Not only does coconut oil moisturises your skin, but it also conditions your hair. Apply some oil on your scalp and hair and leave it overnight. Wash your hair the next day and see the result for yourself.
7. It helps reduce the frizz
If you are struggling with frizzy hair, then coconut oil is your go-to solution. Just apply some oil on your hair to ensure you have no frizzy hair even if you are exposing them to heat. Make sure you are not using too much heat on your hair.
8. Minimises dandruff
One of the most common causes of dandruff is dry scalp. All you need to do is to massage your scalp with warm coconut oil and coat the rest of the hair too. Let the oil sit on your scalp for 30 minutes before washing it off with water.
(This story has not been edited by NDTV staff and is auto-generated from a syndicated feed.)