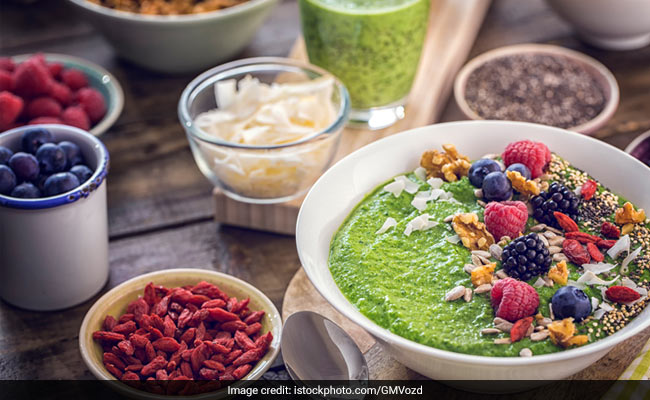 In Ayurveda, diabetes is referred to as madhumey and as a part of its treatment, it suggests avoiding excess intake of sugar and simple carbohydrates. Let's look at what Ayurveda suggest to keep diabetes in control and a few Ayurvedic diabetic-friendly recipes that can help you manage diabetes naturally. As per Ayurveda, diabetes is a metabolic kapha type of disorder in which diminished functioning of agni (digestive fire) leads to a tendency towards high blood sugar. To control high blood sugar, Ayurveda uses the following mixture - mix guduchi, shardunika, kutki, punarnava together. Take half a teaspoon two or three times a day with warm water. Even Ayurveda suggests to avoid excess intake of sweets and simple carbohydrates. It is imperative to include more green and leafy vegetables. Some bitter and healthy herbs like aloe-vera are also instrumental in managing diabetes.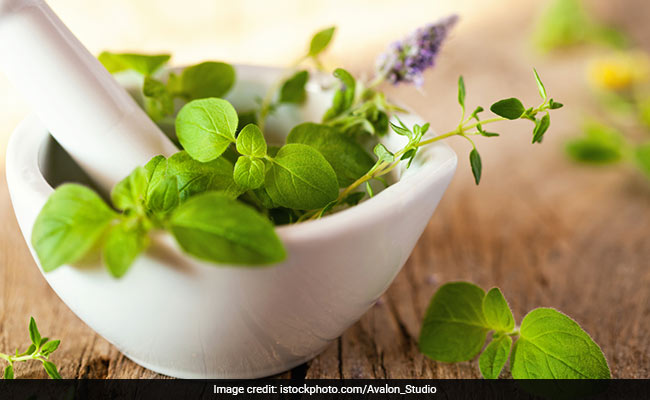 Here Are 4 Ayurvedic Tips To Control Diabetes:
1. Drinking Water In Copper Vessel: Since time immemorial, drinking water from copper vessel has been considered very healthy for overall functioning of body. As per Ayurvedic experts, reviving this practice may help prevent fluctuation of blood sugar levels. The water stored in a copper vessel is called 'tamra jal' and it helps in balancing of all three doshas. Put one cup of water into a copper vessel at night and drink the water in the morning.

2. Consuming Methi Dana: According to Ayurvedic experts, diabetics should definitely have a stock of methi dana (fenugreek seeds) in their homes. You can consume methi dana sprouts or drink fenugreek water the first thing in morning.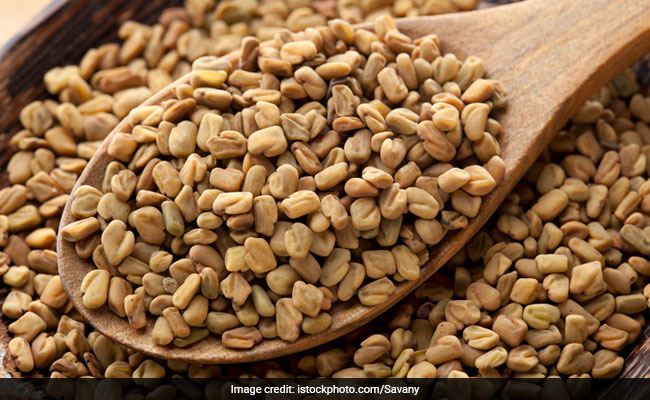 3. Bitter Is Better: Diabetics must steer away from sweet things, moreover, loading up on bitter ingredients like hemp seeds, bitter gourd, amla and aloe vera is quite effective in managing and controlling diabetes.

4. Use Your Spices Wisely: There are many spices that have shown antidiabetic properties. For instance, asafoetida, turmeric, cinnamon, mustard and coriander, use them in your meals, drinks and manage diabetes naturally.
(Also Read: 5 Vegetables You Must Include In Your Diabetes Diet)
4 Diabetic-Friendly Recipes For Healthy Diabetes Management:

1. Date And Pistachio Muffin
Ingredients:
1/4 cup ghee or white butter
1 1/4 cups khaand (Khaand is a sweetening agent and a healthier substitute of sugar. Unlike the processed and whitened granules of sugar, khaand has tiny crystals obtained from sugarcane processing.)
1 1/2 cups ragi flour
3/4 cup whole wheat flour
2 tablespoons corn starch
1/2 teaspoon salt
1 1/2 teaspoons ground cardamom
2 teaspoons baking powder
1/2 teaspoon baking soda
1 cup buttermilk
1/2 cup water
1 cup chopped dates
1 cup chopped pistachios
How to make:
Preheat the oven to 180 degrees Celsius.
Take your muffin tray and grease it with butter.
Mix the butter and khand in a bowl, which will give a cream-like texture.
Add ragi flour, whole wheat flour, corn starch, ground cardamom, baking powder and baking soda to the mixture.
Now, add the buttermilk and water to the batter and mix it well until all the ingredients are blended properly.
Now, add chopped dates and pistachios to the batter.
Spoon them into the muffin tray and bake for 25-30 minutes.
2. Cashew Nut Cookies
Ingredients:
112 gms cashew paste
3/4 cup ghee
1 1/2 cups khaand
20 gms flax or chia seeds
3 tbsp plain yogurt
1/2 tsp baking soda
1 tsp baking powder
1 tsp vanilla
1 3/4 cups oats
2 cups organic all-purpose flour wheat flour
How to make:
Take a large mixing bowl; combine all ingredients, except flour.
Now, add the flour slowly and mix all the ingredients well to form cookie dough.
Keep the dough in the refrigerator for 1 hour to cool it.
Now, preheat the oven to 160 Celsius and roll the dough into 1-inch round balls.
Place each dough ball on an ungreased cookie sheet and bake a batch for 10-12 minutes.
Remove each batch from the oven and allow them to cool on a cookie sheet until each cookie is hardened.
3. Green Lentil Dessert Fudge
Ingredients:
1 cup whole moong beans (soaked overnight)
4 tablespoons cow ghee
1 tablespoon raisins
400 ml whole milk
1 cup jaggery (without masala; organic) or khaand
1 teaspoon ground cardamom
10 almonds, halved
How to make:
Drain and grind soaked moong beans in a food processor until you get a smooth paste.
Fry the paste in ghee until golden in colour. Add raisins, milk, sugar and cardamom.
Take a pan and add milk and the paste to it. Slowly cook the mixture on low heat; stir until all the liquid is absorbed.
Transfer the prepared fudge onto a greased dish and garnish it with crushed nuts. Serve hot.
4. Detox Spice Tadka
Ingredients:
1 spoon turmeric
2 spoons ground cumin
3 spoons ground coriander
4 spoons ground fennel
How to make:
Mix all the spices together and store them in a jar.
When you are cooking a meal, place a small amount of ghee in a frying pan and heat on medium flame.
Saute the spices until the aroma is released, but be careful not to burn them.
Add salt and black pepper to taste.
Now, add the tadka on top of the veggies and saute them together for one minute.
If you are suffering from diabetes, then you must follow these ayurvedic tips and recipes. However, make sure you consult your diabetologist before you include them in your daily life.