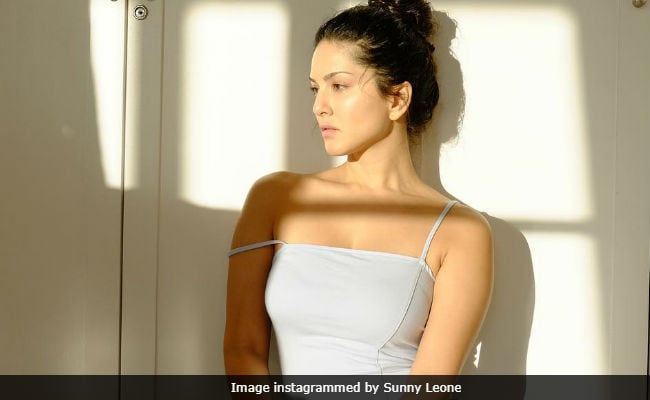 Highlights
She credits 6 actresses for teaching her to be "ok (with) myself"
It could be seen as an oblique reference to recent protests against her
Sunny Leone was last seen in Tera Intezaar
New Delhi:
Actress Sunny Leone is winding 2017 down with an Instagram post listing some of the women in Bollywood who "taught (her) that it's perfectly ok to be myself." The actresses she cites are Sharmila Tagore, Mandakini, Dimple Kapadia, Rekha, Zeenat Aman and Madhubala, posted with a film still of Ms Aman in a white bikini top. The women Sunny Leone names have had careers, some more successful than others, that didn't always conform to the
sati-savitri
Bollywood norm of their times - they played modern, liberated, independent female characters in several films. Many times, the characters were sexually-charged, like Zeenat Aman's prostitute with a heart of gold in
Manoranjan
or Sharmila Tagore's courtesan in
Amar Prem
.
Sunny Leone, who had a massively successful career in adult films before making the transition to Bollywood with 2012's
Jism 2
, credits these six actresses for teaching her to be comfortable in her own skin:
The 36-year-old actress' post could be seen as an oblique reference to recent protests against her in Bengaluru where she was meant to have been performing at a New Year's Eve event. Sunny eventually backed out after police said they could not guarantee her safety.
Sunny Leone has received a tremendous response from her fans on Twitter and Instagram. Here are some reactions:
I still fail to understand how @SunnyLeone is any different from other Bollywood actresses. So much hypocrisy. https://t.co/XqzRnK4TAk

— Shuchi Singh Kalra (@shuchikalra) December 20, 2017
Don't feel sad,
you're the inspiration for many.
there are some people among us who are not success and they're always burnt with successful people.
you're the most desired lady in Asia right now.
you're confident,entertaining, beautiful and with a good heart.#loveyousunny <3

— Abdullah Habib (@AB9Phenomenon) December 20, 2017
Sunny's Instagram post has also been flooded with positive responses. "More power to you Girl... You have the most beautiful face as well as soul in this world... In this world if we can be anything, be humble. And you taught me that,' said one user. "This is perfect answer ma'am.... Those dumb people who judge you by your skin by your costume.... Now they are completely shut up their mouth," added another.
Sunny Leone's past as an adult actress was invoked in an uncomfortable TV interview last year which was widely
criticised as being judgemental and sexist
. The actress was praised for handling questions like whether or not an actor like Aamir Khan would work with her with poise and dignity. Later, Aamir Khan tweeted this:
Sunny,I wil b happy 2 wrk wid u.I hav absolutely no problems wid ur "past", as the interviewer puts it.Stay https://t.co/jX4V3wULJ8.a.2/2

— Aamir Khan (@aamir_khan) January 20, 2016
Sunny Leone occupies a possibly unique space in the national consciousness - on one hand, there are protests when she is slated to perform at an event, on the other hand she is mobbed at public appearances. In case, you don't remember this is what happened in Kochi, in August:
My car in literally a sea of love in Kochi Kerala!! Thanks #fone4pic.twitter.com/lLHTo8GyrC

— Sunny Leone (@SunnyLeone) August 17, 2017
Sunny Leone was last seen in
Tera Intezaar
opposite Arbaaz Khan. She also had a special song appearance in Shah Rukh Khan's
Raees
.