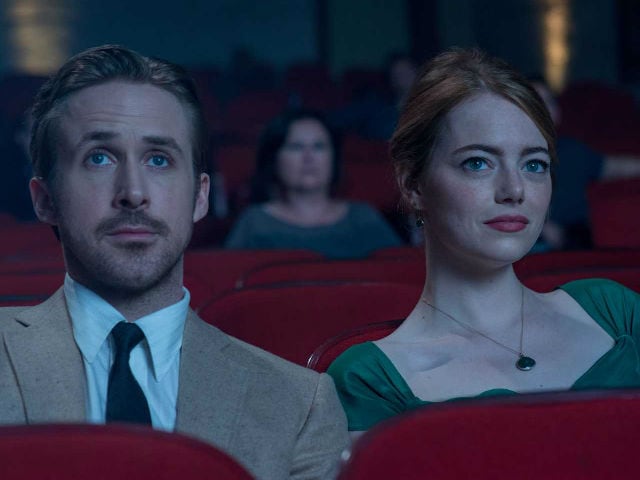 Highlights
La La Land is expected to win in at least 10 categories
Meryl Streep got her 20th nomination this year
Oscars 2017 will be hosted by Jimmy Kimmel
New Delhi:
The big daddy of Hollywood Awards - the Oscars is just two days away. The award ceremony will be held in Los Angeles' Dolby Theatres on Sunday night and the crowd is getting excited. The Academy Awards honours the best artistes and their contribution to cinema. This year, at the
89th Academy Awards
, Hollywood film
La La Land
is touted to make history. The film, starring Ryan Gosling and Emma Stone, has been nominated in 14 categories a feat achieved before by
Titanic
in the 70th edition of the award show in 1998. The Kate Winslet and Leonardo DiCaprio-film won 11 golden statues and tied with 1959's
Ben Hur
. However, analysts have predicted the
La La Land
will win 10 awards. But, more about that later.
Everything you want to know about Oscars 2017Date
The 89th Academy Awards will be held on Sunday, February 26 in Los Angeles which is Monday (February 27) morning in India
Time
Oscar 2017 award ceremony will begin from 8:30 pm EST and the red carpet coverage will begin at 5:30 pm EST. Therefore, in India, viewers can watch the award ceremony live from 7 am and red carpet starts at 4 am.
Venue
The 89th Academy Awards will be hosted in the Dolby Theatre, Los Angeles. The award ceremony will be streamed live on their official site
here
The Host
This year talk show host Jimmy Kimmel will host the Oscars ceremony. This will be Jimmy Kimmel's first time as Oscars host, however he has hosted award shows like the Emmys and American Music Awards in the past.
A few days back, Jimmy Kimmel told
Hollywood Reporter
that his Oscar speech will depend on how US
President Donald Trump spends the coming week
at the White House. Of late, the speeches at award shows have attacked POTUS' methods and the Oscars may not be any different.
The List Of NomineesBest Picture
La La LandArrivalLionHidden FiguresHacksaw RidgeFencesHell Or High WaterManchester By The SeaMoonlight
Best Director
Dennis Villeneuve,
Arrival
Mel Gibson,
Hacksaw Ridge
Damien Chazelle,
La La Land
Kenneth Lonergan,
Manchester By The Sea
Barry Jenkins,
Moonlight
Best Actress
Emma Stone,
La La Land
Natalie Portman,
Jackie
Amy Adams,
Arrival
Meryl Streep,
Florence Foster Jenkins
Isabelle Huppert,
Elle
Best Actor
Ryan Gosling,
La La Land
Casey Affleck,
Manchester By The Sea
Andrew Garfield,
Hacksaw Ridge
Viggo Mortensen,
Captain Fantastic
Denzel Washington,
Fences
Supporting Actor
Dev Patel,
Lion
Jeff Bridges,
Hell Or High Water
Mahershala Ali,
Moonlight
Lucas Hedges,
Manchester By The Sea
Michael Shannon,
Nocturnal Animals
Supporting Actress
Viola Davis,
Fences
Naomie Harris,
Moonlight
Nicole Kidman,
Lion
Octavia Spencer,
Hidden Figures
Michelle Williams,
Manchester By The Sea
Foreign Language Film
Land Of MineA Man Called OveThe SalesmanTannaTori Erdmann
Animated Feature
Kubo and the Two StringsMoanaMy Life as a ZucchiniThe Red TurtleZootopia
Film Editing
ArrivalHacksaw RidgeHell or High WaterLa La LandMoonlight
Production Design
ArrivalFantastic Beasts and Where to Find ThemHail Caesar! La La LandPassengers
Adapted Screenplay
ArrivalFencesHidden FiguresLionMoonlight
Original Screenplay
Hell or High WaterLa La LandThe LobsterManchester by the Sea20th Century Women
Original Score
JackieLa La LandLionMoonlightPassengers
Original Song
Audition
from
La La LandCan't Stop the Feeling
from
TrollsCity of Stars
from
La La LandEmpty Chair
from
Jim: The James Foley StoryHow Far I'll Go
from
Moana
Visual Effects
Deepwater HorizonDoctor StrangeThe Jungle BookKuboStar Wars: The Rogue One
Cinematography
Bradford Young,
Arrival
Linus Sandgren,
La La Land
Greig Fraser,
Lion
James Laxton,
Moonlight
Rodrigo Prieto,
Silence
Documentary Short Subject
Dan Krauss,
Extremis
Daphine Matziaraki,
4.1 Miles
Kahane Cooperman and Raphaela Neihausen,
Joe's Violin
Marcel Mettlesiefen and Stephen Ellis,
Watani: My Homeland
Orlando Von Einsiedel and Joanna Natasegara,
The White Helmets
Documentary Feature
Gianfranco Rosi and Donatella Palermo,
Fire At Sea
Raul Peck, Remi Grellety and Herbert Peck,
I Am Not Your Negro
Robert Ross Williams and Julie Goldman,
Life, Animated
Ezra Edelman and Caroline Waterlow,
OJ Made in America
Ava Duvernay, Spencer Averick And Howard Barish,
13th
Costume Design
AlliedFantastic Beasts and Where to Find ThemFlorence Foster JenkinsJackieLa La Land
Sound Editing
ArrivalDeep Water HorizonHacksaw RidgeLa La LandSully
Sound Mixing
ArrivalHacksaw RidgeLa La LandStar Wars: The Rogue One13 Hours
Makeup & Hairstyling
A Man Called OveStar Trek BeyondSuicide Squad
Live Action Short Subject
Enenemis InterieursLa Femme et le TGVSilent NightsSingTimecode
Animated Short Film
Blind VayshaBorrowed TimePear Cider and CigarettesPearlPiper