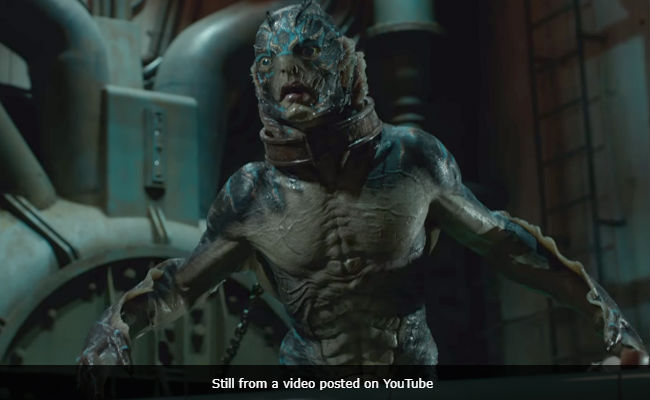 New Delhi:
The ninetieth annual Academy Awards are upon us, and the films of 2017 have been a sensational bunch. Several of the movies that make up the Oscar conversation this year are bonafide works of brilliance, while many lovely films have found applause even if they may not have found nominations.
It is a year of worthy contenders. Before the envelopes are opened on the night of March 4, here are my picks for the top ten English films of the year.
Honourable mentions:
Last Flag Flying
: Richard Linklater's film about three old former soldiers carrying a young soldier's coffin.
Brigsby Bear
: Directed by Dave McCary, this is a sweet film about the nature of fandom and where it can take us.
Logan Lucky
: Steven Soderbergh takes an intricate heist plot and sets it in the weeds, playing with our prejudices and expectations of rural America while having a grand time. (Read the review here: https://www.ndtv.com/entertainment/logan-lucky-movie-review-the-best-daniel-craig-film-of-all-time-1747671)
10. Lady Bird
The recently coined (and already overused) 'adulting' is an exasperating word, used to describe an utter unwillingness to come of age. This angst is exemplified masterfully in Greta Gerwig's directorial debut, an exceptionally performed mother-daughter story that happens also to be a love letter to the lacklustre town of Sacramento, California.
9. Paddington 2
A genuinely delightful children's film is as rare and wondrous as a perfectly executed magic trick witnessed from two feet away, and director Paul King pulls the wool over our eyes most lovingly indeed - while bringing us all closer.
Our hero is an impeccably polite bear, his manners winning over everyone he meets in London. Everyone, that is, except a self-celebrating thespian played by a scene-stealing Hugh Grant. As a children's film, this belongs right up there on the loftiest shelf, alongside classics like
Chitty Chitty Bang Bang
.
Marmalade never tasted - or sounded - this scrumptious.
8. The Florida Project
You've never seen motels like these. They stand in the shadows of Disney World, are painted dazzlingly bright colours - purple, green, neon yellow - and yet shelter the most wretched people, those forced to scrape by in squalor and desperation.
Sean Baker's devastating new film is about grown-ups trying to do anything to get by, and about children unaware of their lot in life. Or do the kids, in fact, know better than we expect? This is a difficult film with a phenomenal climactic flourish.
7. Three Billboards Outside Ebbing, Missouri
Is an evil man capable of a moment of good? Can a good woman burn down too many bridges? Can a dead man have all the answers? Martin McDonagh's deeply disturbing film is a meditation on the themes of revenge and redemption, making the viewer think twice about taking sides - or, for that matter, taking stands.
Here's my
full review
.
6. The Meyerowitz Stories (New and Selected)
The most excellent crafters of dialogue can write the best silences. Noah Baumbach knocks it out of the park with this touching and deeply humane story of an old artist clinging to self-proclaimed relevance and his art - like his children - lost around him. The children, too, are grappling with their father's ego, and with what he has already bequeathed them: art and artlessness.
5. Baby Driver
Technique, technique, technique. A guitar solo is showy by its very nature, but if the guitarist is fluid and skilled (and clever enough), there are few joys as satisfying as hearing those fingers soar to impossible heights. Edgar Wright's
Baby Driver
- a jukebox disguised as a heist film - is powered by passion and precision, and edited with the maddening momentum of a great music video. It sounds unbelievable, but he sustains it for the entire ride.
Here's my
full review
4. Get Out
It starts out innocently enough. A young black man drives out of town with his white girlfriend to meet her family. Things, however, are not what they seem, and director Jordan Peele savagely and audaciously uses B-movie horror tropes to tell us about racism and slavery in a unique and staggeringly original fashion.
The film gets more and more grotesque with each turn, but also - if you think about it - more and more relevant. Alarmingly enough, this really is the film America needs.
3. The Shape Of Water
Nobody makes creature-features with as much affection and nuance as the great Guillermo Del Toro, but this time he aims directly - and disarmingly - at the heartstrings with a swooningly romantic fairy tale. This magic runs deep.
Here's my
full review
2. Call Me By Your Name
Everything appears louder to a boy in love: every line holds more meaning, every glance cuts sharper, every casually spoken word lingers in the air, and the heartbeat - one's own heartbeat - is deafening.
Luca Guadagnino's adaptation of Andre Aciman's exquisite novel is an achingly tender, dreamily sensual film about love and desire. Set in an intimate Italian idyll, we meet a teenager and an older student, both men instantly, irrevocably drawn to one another, deciphering echoes and reading into each other's sighs.
It is a remarkable affair, for while there is concern for appropriateness and talk of forbidden fruit, their love is theirs alone to share or to shun, to explore and to enable. In a world bathed in birdsong and sunlight and the finest parents in all of moviedom, nobody around the boys forbids anything. Least of all the fruit.
1. Phantom Thread
What sorcery is this?
Paul Thomas Anderson's latest film is a staggering triumph, a movie that sees many a marvel sewn together by a cinematic couturier.
It features one of the greatest actors in the history of the camera, Daniel Day Lewis, sneering and vicious and unerringly precise, as condescending dress-designer Reynolds Woodcock who lords over his seamstresses and the women he courts in the same demanding way. The woman he loves, Alma, is played by a lovely actress from Luxembourg called Vicky Krieps who I never knew before and will now never forget. The costuming by Mark Bridges is gorgeous, the cinematography - by Anderson himself - is classically beautiful, as is the sublime background score by Jonny Greenwood. Yet, for all its beauty, this is a film about toxicity. About what beasts love turns us into, and what love does to those who are beasts. It is a film about too much butter being served to one who detests that excess, but who goes ahead and - gallantly - eats it anyway.
Fashion is an ironic universe for these characters to inhabit, because fashion, by definition, belongs to a time. This film is forever.