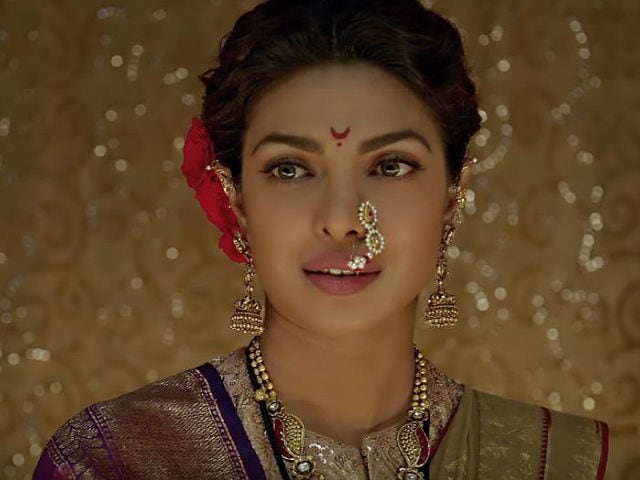 Mumbai:
In the wake of allegations that historical facts have been "altered" in Sanjay Leela Bhansali's upcoming film
Bajirao Mastani
, actress Priyanka Chopra, who plays one of the lead characters in the film said that the movie is an epic saga told through the vision of the director.
Prasadrao Peshwa, a descendant of Bajirao Peshwa I, on November 20 has said that historical facts have been "altered" in the depiction of the king and his wives in
Bajirao Mastani
.
In a letter written to Maharashtra Chief Minister Devendra Fadnavis on Friday, Prasadrao has demanded that the government should review the film, investigate the matter and take a decision accordingly. (Also Read:
Bajirao's Descendants Object to 'Altered History,' Dancing Kashibai
)
"The
Pinga
dance form is an integral part of Marathi culture and has been transformed into an item song, and the costumes and dance direction are on that line," Prasadrao alleged.
When asked to comment on the allegations, the host at the trailer launch event said that the production house has a clarification. But Priyanka, who is abroad, chose to answer it
Interacting with the reporters through video conference she said: "This film is a part of history. You will get clarification from the production house (Eros International) and Sanjay Leela Bhansali. This film is based on a book called
Rau
and that is the author's version of what happened in Bajirao and Mastani's love story. So look at it as a beautiful rendition, an epic saga told from the vision of the director."
Mr Bhansali left the event soon after the trailer was launched. The leading actors of the film Ranveer Singh and Deepika Padukone however, did not say much on the issue.
The film opens on December 18.