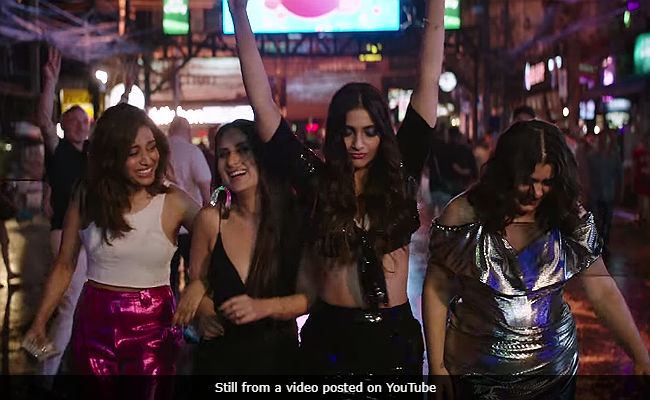 Highlights
It's the story of four friends dealing with a different crisis
Sonam's character is struggling to maintain a relationship
Kareena's character is freaking out due to a lavish wedding
New Delhi:
The much waited trailer of
Veere Di Wedding
, starring Sonam Kapoor, Kareena Kapoor, Swara Bhasker and Shikha Talsania, has finally arrived. And it appears to be one helluva dramedy set against a wedding (and also a divorce) background.
Veere in this film refers to the four girlfriends
, who have stood beside each other at all times. Sonam Kapoor's character is struggling to maintain a relationship while Kareena Kapoor's character (who is getting married) doesn't see the point of an extravagant wedding planned by her parents. She was also rattled when her boyfriend (played by Sumeet Vyas) proposed. Swara Bhasker's character is going through a divorce and while Shikha Talsania, who eloped to get married, has a crisis of her own.
To sum up, the four friends are leading lives with many, many complications. But between the chaos and drama, one thing's for sure - the
veere
s are one for all and all for one.
Watch the trailer of Veere Di Wedding:
(Viewer discretion advised. Some content in this video may be unsuitable for children.)
Sonam Kapoor, Kareena Kapoor, Swara Bhaskar and Shikha Talsania launched the trailer of the
Veere Di Wedding
at an event held in Mumbai today. Before releasing the trailer, the filmmakers released
the film's new poster
, which came with a disclaimer - "#IAmNotAChickFlick."
Take a look at the poster:
Veere Di Wedding
is produced by Sonam's sister Rhea Kapoor and directed by Shashank Ghosh. The film will open in theatres on June 1.
Tell us what you think about the trailer of
Veere Di Wedding
in the comments section.