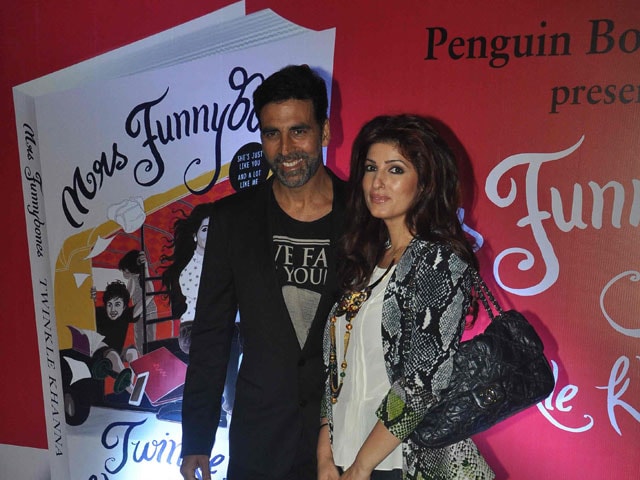 Mumbai:
Actress-turned-writer Twinkle Khanna said that that her husband, actor Akshay Kumar wants her to be "calm and collected" like the character in her book
Mrs Funnybones
.
"The man of the house (Akshay) says I really wish you were this woman in the book who's always so calm and collected. And I tell him I probably have to join Baba Ramdev and do 4,000 '
Kapalbhatis
' a day to be that calm. So I'm not really as cool and collected as
Mrs Funnybones
, but she is the woman I want to be," said Twinkle.
Twinkle also said that Akshay played a major role in getting her writing recognized. The actress had written an article regarding the AIB Roast controversy for a newspaper, which was approved by Akshay before it got published. According to her, this article is what fetched her recognition.
"I told my husband, 'I think I wrote this well', but he said, 'No let me see and I'll decide'. I said, 'Okay you decide, fine'. I fell asleep that night and the next day it was everywhere. So that did work well," she said. (Also Read:
Twinkle Khanna on Karva Chauth: Sent Satellite to Mars But Look at Moon
)
"I've been writing for a year before that but that was the piece that got me noticed. Did I think that I would get this reaction? No, I just wrote it, you don't know where it's going to go and how, and I just sent it off," added Twinkle.
Mrs Funnybones
, which is Twinkle's first book, has topped a bookstore chain's non-fiction list.