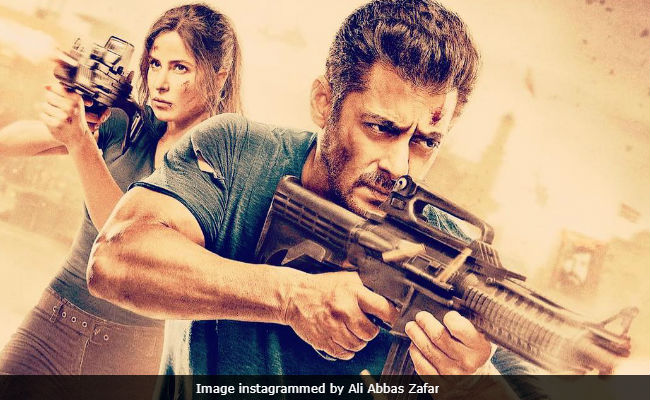 Cast: Salman Khan, Katrina Kaif, Paresh Pahuja, Angad Bedi, Ivan Rodrigues
Director: Ali Abbas Zafar
Rating : 2 Stars (out 0f 5)

Tiger is on the prowl again. He is still a super adroit, unstoppable livewire. So what if he is borderline brain-dead? Given the cloak of invincibility he dons, he is in no danger whatsoever of going extinct. What goes missing without a trace in Tiger Zinda Hai, however, is logic. But what's that? The film is targeted at fans of Salman Khan. It's all strut and swagger, primed to give the constituency that the star serves more than its money's worth. He even sheds his shirt in one sequence.

As for the rest of us, ordinary mortals who usually seek cinematic stimuli less extraordinary, Tiger Zinda Hai, directed by Ali Abbas Zafar, is a spy thriller that could have done with more sense and subtlety. But these attributes appear to be the last thing on the mind of the invincible, chest-thumping, Rambo-esque RAW agent-protagonist and his mates as they, teaming up with ISI operatives (yes, that's how woolly-headed it gets), take on their deadly common foes for the sake of aman (peace) and insaniyat (humanity).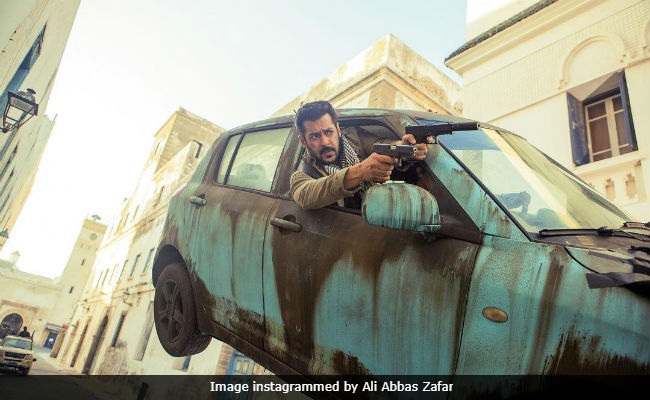 We hear the film's title being uttered by one character or other on four separate occasions. On the first occasion it's a question, on the second a firm assertion, and on the third it exudes assurance. The final 'Tiger zinda hai', reserved for the final scene, is a pointer to the possibility that we haven't heard the last of the insuperable secret agent. Sounds a bit like a threat all right, but if TZH roars loud enough at the box-office, we've got to live with it.


Filmed predominantly in Abu Dhabi, which passes off for war-ravaged Iraq, TZH is strictly mechanical, by-the-numbers filmmaking that throws at the audience random allusions to contemporary geopolitics but makes it a point to disown any connection with reality. The film, as a pre-credits rider avows, is inspired by a true event, but all 'places and names' in the story are fictitious. We would have known anyways.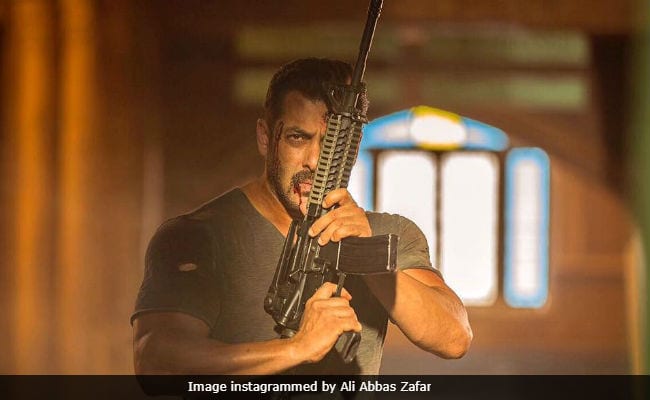 Tikrit becomes Ikrit and ISIS is rechristened ISC. But Mosul remains Mosul. There is also talk of a Caliphate. It is lorded over by a dreaded terrorist named Abu Usman. Fighting a last-ditch battle to save his turf from American drones and warplanes and the Iraqi army, he unleashes mayhem in the desert.

The hyper-virile, stone-faced persona of Avinash Singh Rathore 'Tiger', which is stretched much further than it was in 2012's Ek Tha Tiger, strays dangerously close to snapping point. The spy walks in and out of raging fires with the nonchalance of a boy swatting flies.

He has the blanket license to be part of improbable action sequences in which oil tankers turn into balls of fire, vehicles fly and do somersaults before exploding, and bullets are sprayed from all manner of weapons without let. Our man Tiger emerges from it all, time and again, not only in one piece but also without as much as a hair out of place.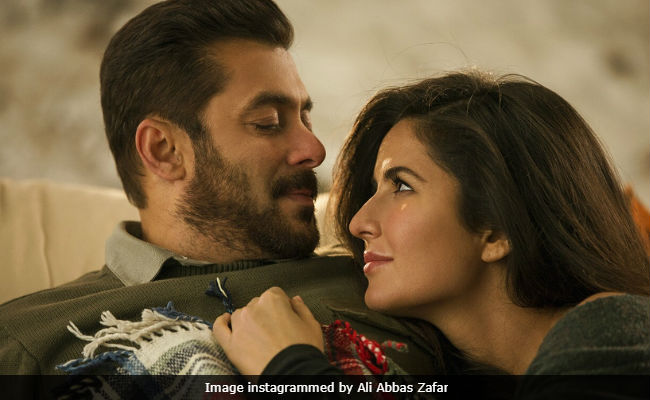 That his survival instincts and combat skills haven't lost their edge is established right at the outset. Tiger, out camping in the Alps with his son, encounters a pack of wolves. He keeps his wits about him and shakes the predators off his back. No big deal - it's all in a day's work for him. The attack of the wolves prepares him for much worse.

When a group of Indian and Pakistani nurses - 40 of them - are taken hostage by religious extremists in Iraq - this part of the plot is yanked from newspaper headlines - a resting Tiger is nudged out of his cozy sinecure in Austria, where he now lives with his wife of eight years Zoya (Katrina Kaif), the selfsame Pakistani spy who fell in love with him in the precursor.


Summoned by the Indian spy agency chief (Girish Karnad), Tiger and Zoya plunge into the mission aimed at taking out the terrorists and saving the nurses. The hero handpicks his comrades-in-arms - ageing tech whiz Rakesh (Kumud Mishra, who provides the lighter moments), explosives expert Namit (Angad Bedi, who has just enough to do not be lost in the din) and sharpshooter Azaan (Paresh Pahuja), the token Muslim patriot who carries the tricolour in his backpack and has to do more than the others to demonstrate his love for the nation.
Inspired by an incident that is also at the heart of the Malayalam smash hit
Take Off
,
Tiger Zinda Hai
goes haywire in pursuit of its outmoded notions of masculinity and heroism. The film robs the trapped women of any kind of agency. The only nurse allowed a voice and some space is Poorna (Anupriya Goenka, the sole female actor in the film who actually 'acts').
TZH
has another bunch of cornered women - captives who work for the terrorists under duress. Zoya, who is instrumental in roping two ISI agents into the Indo-Pak rescue mission, turns the heat on the captors and liberates these girls single-handedly. Her entry scene, too, has the lady knock out a trio of muggers who raid a convenience store and live to regret the decision. End of story for Zoya. She, too, needs her hubby to rescue her from trouble in the film's climax.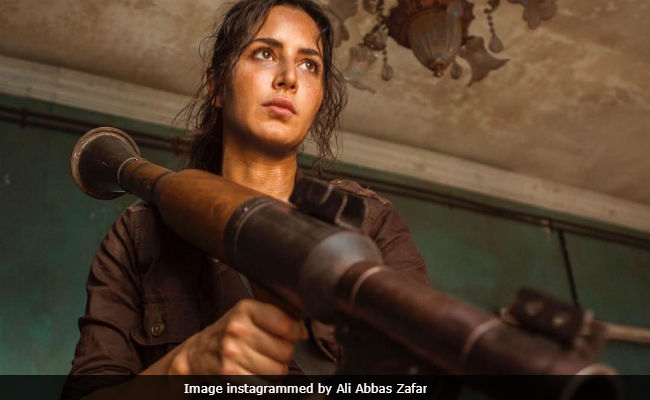 But we are getting ahead of ourselves. TZH simply isn't interested in achieving any balance. The emphasis is unwaveringly on Salman Khan the Saviour. Katrina, fetching but flimsy, is compelled to take a backseat. Mercifully, the principal antagonist Abu Usman, played by Iran-born, UAE-raised Sajjad Delafrooz, is no pushover: he makes his presence felt in no uncertain terms.

Undeniably impressive in terms of its scale and flawless technical attributes - the production design is fabulous, the action sequences are spectacular and the camerawork by Polish cinematographer Marcin Laskawiec is dazzlingly good - Tiger Zinda Hai is an exercise that eventually rings utterly hollow.


Its surface nous cannot conceal the sheer purposeless of all the noise
Tiger Zinda Hai
generates. May be, at least for some, the star power on show might help the film paper over its patchy screenplay.