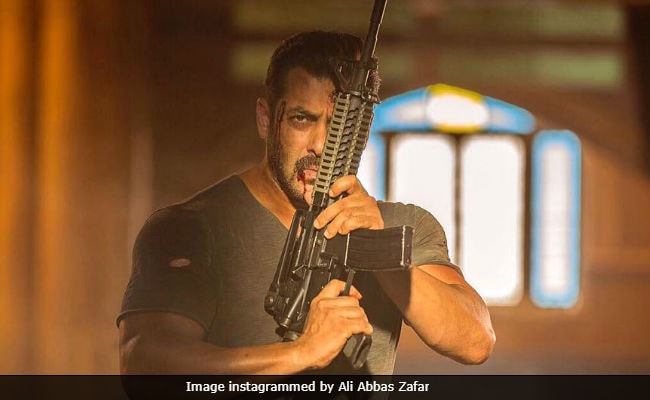 Cast: Salman Khan, Katrina Kaif, Paresh Pahuja, Angad Bedi, Ivan Rodrigues
Director: Ali Abbas Zafar
Rating : 2.5 Stars (out of 5)

You know there's trouble when a reassuring line begins to feel like a threat.

The title Tiger Zinda Hai - translated as 'Tiger Is Alive' - is supposed to tell you that as long as Salman Khan, who plays Tiger, is around, there is nothing to fear: hostages, Hindustan, heroine are all safe. A sequel to the 2012 hit Ek Tha Tiger (a Salman film I rather enjoyed), we see him as an Indian intelligence agent married to Pakistani intelligence agent Katrina Kaif, forced back into action. The action is slickly choreographed, and Khan (who has already messed up one movie this year by attempting to emote) keeps a straight face. This keeps things going till, well, they keep on going. Tiger Zinda Hai breaks for intermission at a point when most self-respecting action films would have rushed into the climax. Long before the finish eventually rolled around, I found myself wishing Tiger would croak just so I could make it out alive.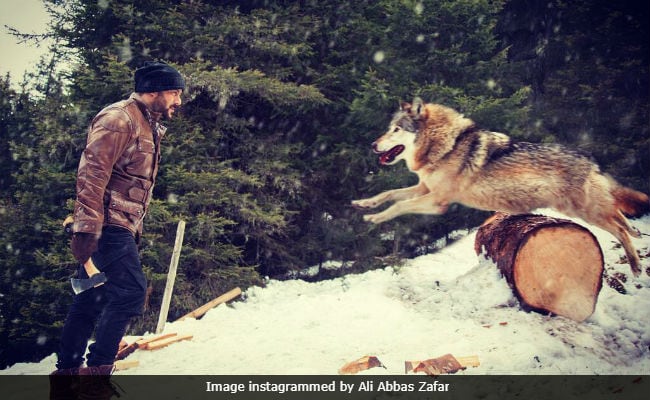 To its credit, however, this film isn't built on the jingoism we grew up with. It's taken a while, but we have finally shaken off the handpump-uprooting anti-Pakistan ridiculousness of Gadar and now have a film where India's RAW and Pakistan's ISI work hand in hand, literally carrying each other's flag, in order to topple a more vile enemy. This understandably shocks the old guard. Paresh Rawal, on finding out that the two countries have joined forces, reacts with a frazzled query that - given the actor in question - may well have been an unscripted moment of alarm: "Does the Prime Minister know?"


This crossborder alliance has been necessitated by a terrorist organisation known as the ISC who occupy a hospital and take nurses hostage, based on the time
ISIS took Indian nurses hostage in Iraq
. Earlier this year, the Malayalam film Take Off was made on the same subject and allowed the nurses to bravely and intelligently negotiate their way out of their predicament. Yet in a Salman Khan film, talk is cheap - or, at the very least, low-budget - and thus conversation is replaced by action sequences while nurses are reduced to weeping and prayer.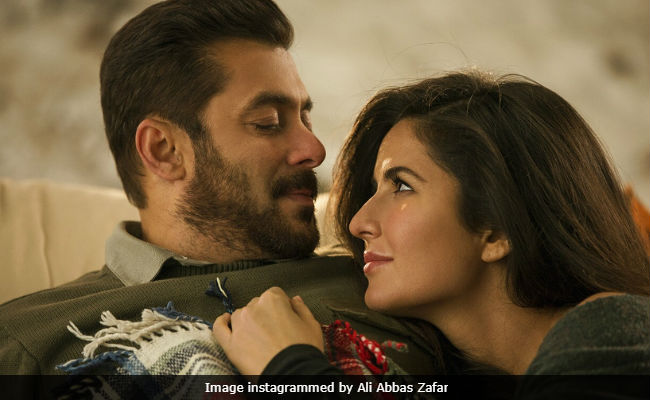 It helps that the action is solid. Salman Khan walks with a disconcerting chest-out bounce when striding in slow-motion - which happens far too frequently - but he looks fighting fit when dropkicking enemies off horses. Furthermore, as the restrained grown-up, a role he rarely gets to play, he's in fine form keeping a cool head and steadying things. A no-nonsense bearing serves both Salman and the storytelling, and he stays consistent through the film. There is a silent moment when he condescendingly motions to a young officer to hang up his phone, and Khan's stern loathing seems all too real.

Kaif, meanwhile, plays perhaps the best driver we've seen in Hindi cinema - she drifts with a small-car in a teensy Iraqi bylane, full respect - and she, too, isn't trying to 'act' hard, concentrating instead on intricate fight choreography. She does rather well throwing terrorists into scissor-locks and snapping their necks, and the couple does look formidable, like they could kick butt together.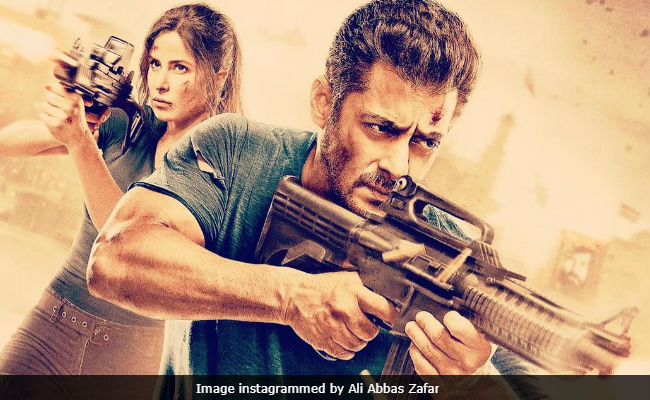 The actors are well picked. Kumud Mishra never puts a foot wrong, Rawal gets a meaty role, Angad Bedi is reliably tough, and we meet an impressive villain in Sajjad Delfrooz, who plays Abu Usman with equal parts bloodlust and genuine intelligence. There is actual thought behind some of the strategic plot machinations of this film, which is why it is disappointing when things fall randomly into place or when things simply refuse to make sense. For instance, with a hostage situation unfolding and the clock ticking with tremendous urgency, the RAW chief chooses to fly first from New Delhi to Langley to ask for time and, when he is given seven days exactly, he flies back to tell his people that in person, before then flying off to locate and persuade Tiger. Evidently Indian intelligence needs some encrypted messaging systems.


This is not a bad film. Director Ali Abbas Zafar is clearly keen on crossborder camaraderie, and there are some nice warm touches in that direction, especially when the officers from both countries find themselves sharing guns, or making fun of that handpump film. The problem, as I mentioned earlier, is that this alliance should have taken place just before the climax so both countries could play hero and wrap things up, instead of giving us eighty more very long minutes. At an exhausting two hours and forty minutes, I really don't care if Tiger is alive or a vegetable - whether he's
Zinda
or
Tinda
, really - but this film needed to be much tighter.
At one point in the film, Indian intelligence starts setting up genuinely fascinating contingency plans in case Tiger fails. These, unfortunately, are far more interesting than what Tiger does end up doing, which is basically to bring the biggest guns to a knife fight. Ah well. GI
JaiHo
.