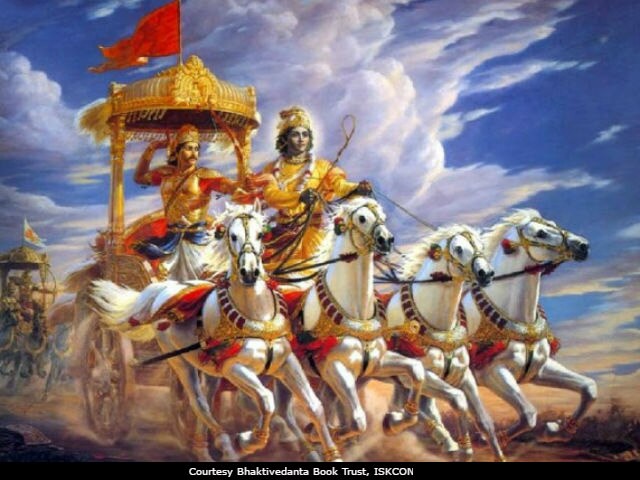 Highlights
The new film is expected to arrive at the theatres in 2020
It will be produced in two parts
The first part will go on floors in September 2018
New Delhi:
Expect a
new screen adaptation of Mahabharata
, on a scale like never before, to arrive at the theatres in 2020. A UAE-based Indian businessman and arts enthusiast has volunteered to produce the magnum opus and assigned a budget of Rs 1000 crores (yes, you read correct), reported PTI. The magnum opus will be directed by renowned ad guru V A Shrikumar Menon. The ambitious project is expected to be produced in two parts - the first part of the film is scheduled to begin shooting by September 2018 and aims to be screened at the theatres in early 2020. The makers will also aim to release part two of the epic drama after three months of the first. Shetty is the founder and chairman of UAE Exchange and NMC Healthcare.
The new screen adaptation of Mahabharata
will be filmed in six languages and dubbed in more. "The film will be shot primarily in English, Hindi, Malayalam, Kannada, Tamil and Telugu and will be dubbed into major Indian languages and leading foreign languages," PTI quoted a press report released by the businessman's company, which will produce the film.
The film is expected to have a stellar cast comprising big names from both Hollywood and Bollywood, reported PTI. "This film will have an identity across continents, with their representatives donning the myriad characters in
The Mahabharata
. A global team led by an internationally renowned casting director will handpick the cast," PTI quoted the press release as saying.
Meanwhile, Shetty hoped that the film will be re-made in over 100 languages. "I am confident that this film will be adapted in over 100 languages and reach over three billion people across the world," PTI quoted Shetty as saying in the press release.
V A Shrikumar Menon, who is helm the film, revealed that a team has been working on the project for a few years now. "We are fully geared to attain the next level of production quality and visual magic, as well as narrative wizardry with this initiative," he added, reported PTI.
(With PTI inputs)