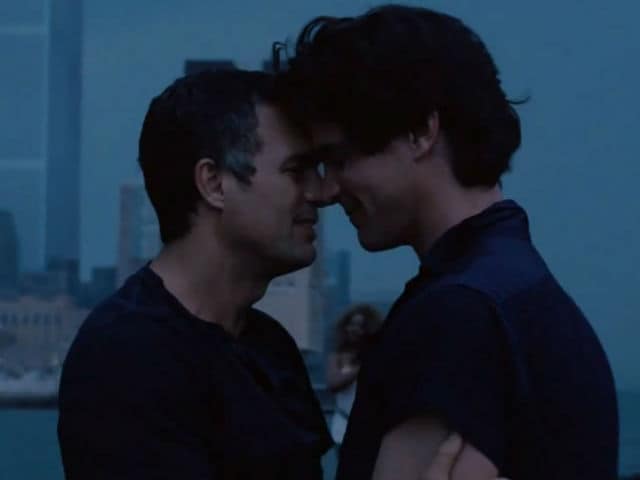 Highlights
Matt Bomer and Mark Ruffalo played lovers in The Normal Heart
It's wrenching to you see you in this pain, he tweeted
Matt Bomers plays a transgender sex worker in the Mark's film
Los Angeles:
Actor Mark Ruffalo has defended actor Matt Bomer's casting as a transgender sex worker in the feature film
Anything
, following criticism by the transgender community. The former says that it's "wrenching to see" the community "in this pain." Mark is an executive producer on the recently wrapped project, in which Matt plays a transgender woman. Matt and Mark played lovers in HBO's 2014 drama
The Normal Heart
.
To the Trans community. I hear you. It's wrenching to you see you in this pain. I am glad we are having this conversation. It's time.

- Mark Ruffalo (@MarkRuffalo) August 31, 2016
In all honesty I suggested Matt for the role after the profound experience I had with him while making "The Normal Heart".

- Mark Ruffalo (@MarkRuffalo) August 31, 2016
The producers announced on Monday that Matt and John Carroll Lynch are starring in
Anything
, with Timothy McNeil making his debut as director.
Mark noted two days later that the movie had already wrapped in response to a suggestion that Matt's role be recast.
Anthing
, and more movies such as Eddie Redmayne's
The Danish Girl
, faced a backlash from the community due to the fact that a cisgender actor is playing a transgender character.
The movie also stars Maura Tierney, Micah Hauptman, Margot Bingham and Melora Hardin.
Mark and Great Point Media's Robert Halmi and Jim Reeve are executive producing.
The film is based on McNeil's play of the same name. Mr Lynch plays a man who becomes suicidal after the death of his wife and moves from Mississippi to Los Angeles, where he can be under the watchful eye of his protective sister, played by Maura.
Anything
is being produced by Hauptman, Louise Runge and Ofrit Peres. Bomer, Tony Lipp and Scott Wexler also executive produce.
(Except for the headline, this story has not been edited by NDTV staff and is published from a syndicated feed.)