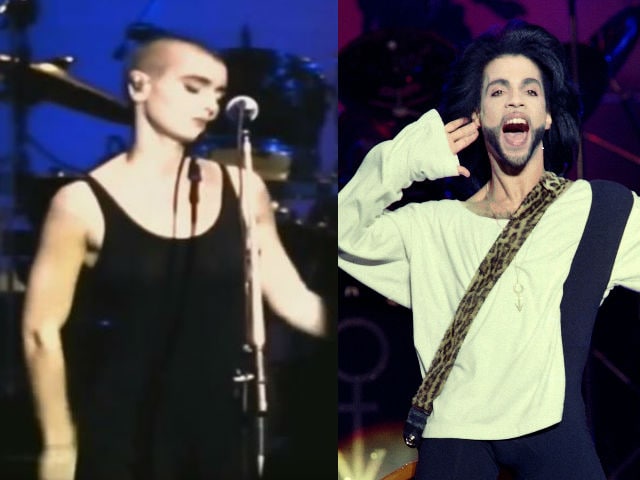 Highlights
Sinead's song released five years after Prince's rendition
Things got ugly between them, Sinead claimed
In 1993, Prince reclaimed his song, recording it as a duet
New Delhi:
In 1990, Irish singer Sinead O'Connor was turbo-propelled to stardom by her rendition of a song titled
Nothing Compares To U
. It is still her most famous hit and the song many people think about when they think about Ms O'Connor - but it really belonged to Prince, the iconic musician who died at 57 on Thursday.
Prince
wrote and composed
Nothing Compares To U
for The Family, a band that he formed in 1985 and which released just a single album.
Nothing Compares To U
appears on the album but the only track that was released as a single was another one titled
The Screams of Passion
.
Five years later, Sinead O'Connor's version rocked the world.
In 1993, Prince reclaimed his song, recording it as a duet with vocalist Rosie Gaines. It featured on his box set The Hits/The B-Sides.
Several of Prince's own rendition of the song are available - here's one he performed live at Oakland just last month.
Sinead O'Connor has gone on record to say that she and Prince never got along when she recorded her version - in fact, things got ugly between them, she claimed. Here she is singing
Nothing Compares To U
: