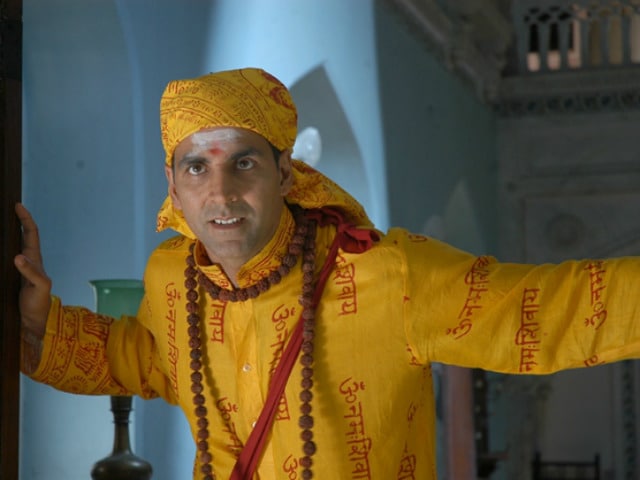 Highlights
'I want to do a horror comedy,' said Akshay Kumar
'After Bhool Bhulaiyaa I didn't get a script like that,' said Akshay
Akshay Kumar will be seen as a naval officer in Rustom
Mumbai:
Actor Akshay Kumar said that he has no regrets as an actor who has spent over two decades in Bollywood.
"I don't have any regrets (as an actor) and I am happy that I am in this industry. I look at my journey without any regret and anybody would love to be in my shoes," said Akshay.
"If I even had a bit of regret, then there is no point because of whatever god has given me, there is no space for regrets," Akshay told reporters in Mumbai.
Akshay, who made his debut in 1987, has worked in various genres like action, comedy, romance and drama. But the
Khiladi
star said that he is keen to be a part of a horror comedy.
"I want to do a horror comedy. I did
Bhool Bhulaiyaa
, but then after that I didn't get a script like that," said the 48-year-old actor.
The
Boss
actor said that he wants to do a horror comedy because he enjoys the genre the most.
"I feel two different genres like horror which has a fear element and comedy which has laughter in it. To combine both of them together is very difficult. Only Mehmood was successful in that. I would like to do that genre again," added Akshay, who is currently promoting
his forthcoming film Rustom
.
When asked about
Rustom
, Akshay said: "This kind of a screenplay, script has never been written before. When a man goes the other way, his wife has to forgive. Nobody has shown when a woman goes the other way and comes back, then what happens."
Directed by Tinu Suresh Desai,
Rustom
is based on the life of naval officer K M Nanavati. The film also stars Ileana D'Cruz and Esha Gupta.
(Except for the headline, this story has not been edited by NDTV staff and is published from a syndicated feed.)