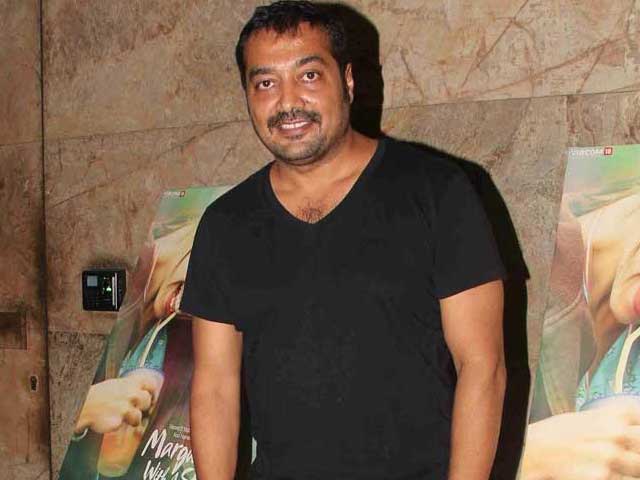 "What is the history of Bombay? Why don't we see the real city in our old movies?" were the questions that troubled Anurag Kashyap and inspired
Bombay Velvet
, a cinematic rewind to the swinging sixties.
"I wanted to create the nostalgia, the era. There is a whole history behind how the city was made. You find that world online but don't see in our old movies," Anurag told PTI.
"The land scams today have their root in Bombay of that era. There was smuggling of gold and silk and the city had a great tabloid culture. British hangover was still there, alcohol was banned, there was bootlegging. How many know that Mohammad Rafi was a great jazz singer in Konkani?"
Set against this backdrop of glamour, crime and deceit, the film is a passionate love story, starring Ranbir Kapoor as an ambitious street fighter and Anushka Sharma as a jazz singer. Director Karan Johar plays the main antagonist, a media mogul Kaizad Khambata.
Anurag says the film, particularly Anushka's character, is a tribute to Lorna Cordeiro, a jazz singer, who ruled the night clubs with her silky voice in the '60s.
"This film is dedicated to her. There were places like Bistro and La Bella, whose interior helped us model the club shown in our movie. There were opium dens, nighclubs frequented by navy people in Colaba. Bombay was very metropolitan at that time because it was a port city."
Anurag, who shot to fame with his small-budget, gritty dramas without stars, encountered many naysayers in his nine-year-old journey of making this movie. They believed he was overreaching with the big-budget saga.
"Not so," says Anurag, who is confident that the movie (which has cost more than Rs 80 crores) needed that kind of budget.
"It was my most challenging film creatively. It is the tale of a city which we had to recreate. We had to show the BMC, Marine Drive of that era. We needed that scale, logistics and special effects."
In his interviews, Ranbir has revealed how he approached the director for the role but Anurag was initially doubtful about casting the emerging superstar.
"I never sent the script to him. I thought he is very urban and does not fit into this movie. He read the script and said, 'I want to do it'." Similarly, the idea to cast Karan Johar came out of the blue. The relationship that began with name calling each other in interviews grew to be that of a friendship and finally Anurag ended up making an actor out of Johar.
"He is so good in the movie that you won't believe it. He has that suaveness, South Bombay, Parsi flavour that I wanted. He is a manipulative middleman in the movie. This is a story about a mentor and protege, a relationship that goes bad."
Anushka was the first to board the movie as Rosie Noronha. "She has mostly played expressive roles. In this film, she gives an internalised performance. I think they also liked to play someone which the world does not see them as. The thing that I like about Anushka is that she does not remind of someone. I like that originality."
Produced by Phantom and Fox Star Studios,
Bombay Velvet
releases on May 15.