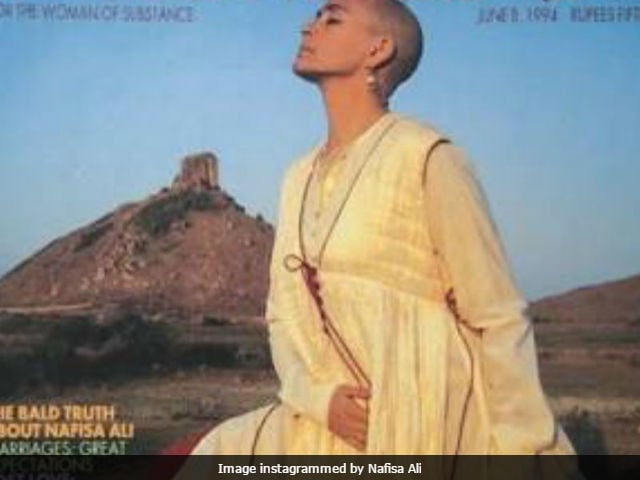 Highlights
Nafisa Ali was 37-years-old when she posed for this cover picture
Nafisa Ali made her debut with 1978's Junoon
Nafisa Ali is also an activist for AIDS awareness
New Delhi:
Actress Nafisa Ali has collected some old magazine covers she featured on and posted them on Instagram, where they serve as both a time capsule and a reminder of why Ms Ali, now 60, is considered one of the icons of Indian cinema. For sheer glamour, old Bollywood can't be beat. Among the vintage treasures she chanced upon was a 1994 edition of Femina magazine - this was an India before Vogue and Harper's Bazaar, remember - in which Nafisa Ali posed wearing a creation from designer Rohit Khosla's final collection (he died the same year). She was 37 at the time and had recently been tonsured on a pilgrimage to Tirupati.
See Nafisa Ali as she was in 1994:
Ms Ali also found some older covers of film magazines such as Stardust and Star & Style from 1978-79. She was making her debut opposite Shashi Kapoor, Shabana Azmi and Jennifer Kendal in the acclaimed
Junoon
and was hailed as a heroine in the mould of Zeenat Aman and Parveen Babi. The Stardust cover blurb even reads "Move over Ms Aman, Nafisa Ali is here."
Unsurprisingly, the comments threads on both these posts overflow with fulsome compliments.
Nafisa Ali, a former beauty queen and swimming champion, chose her films very carefully and
acted only sporadically.
Her short filmography also includes 1998's
Major Saab
with Amitabh Bachchan, 2007's
Life In A... Metro
and 2010 film
Yamla Pagla Deewana
with Dharmendra and sons.
Ms Ali has also served as a Lok Sabha member and is an activist for AIDS awareness and women's rights.