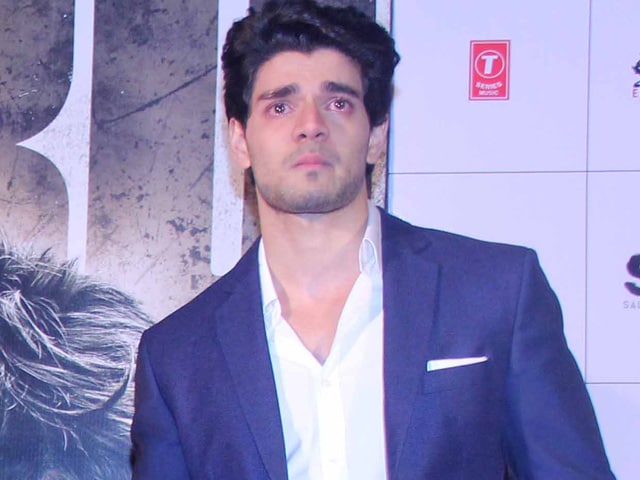 Mumbai:
The trailer of the much anticipated movie
Hero
, starring debut actors Suraj Pancholi and Athiya Shetty, was launched on July 15 but attending a high profile press conference for the first time got to its male lead, who couldn't hold back his tears on stage.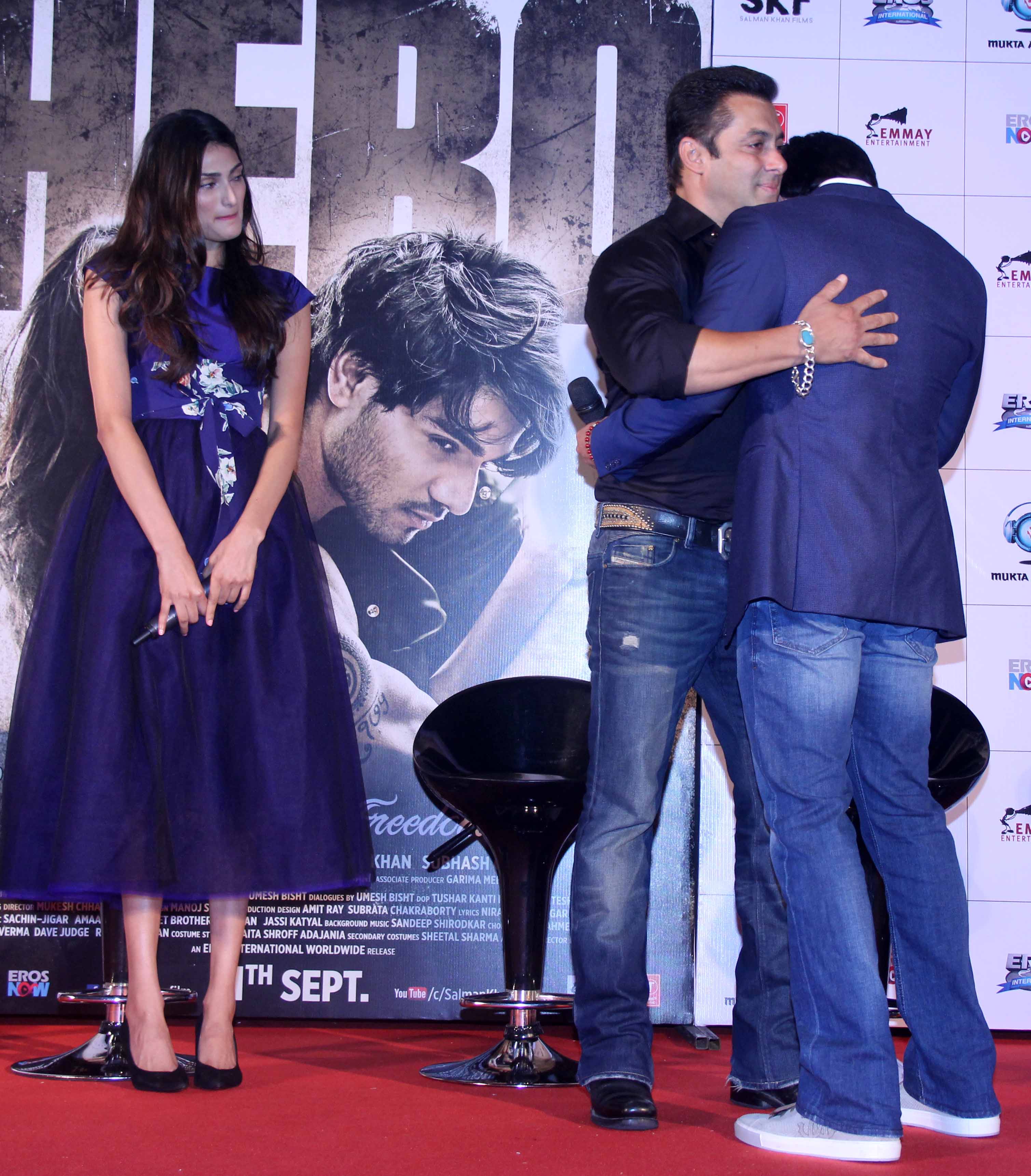 Suraj made his way to the stage after producer Salman Khan, filmmaker Subhash Ghai, and director Nikhil Advani were introduced. As soon as he was on stage with Athiya, he gave his mentor Salman a tight hug. This moment of emotion got him overwhelmed following which the actor broke into tears.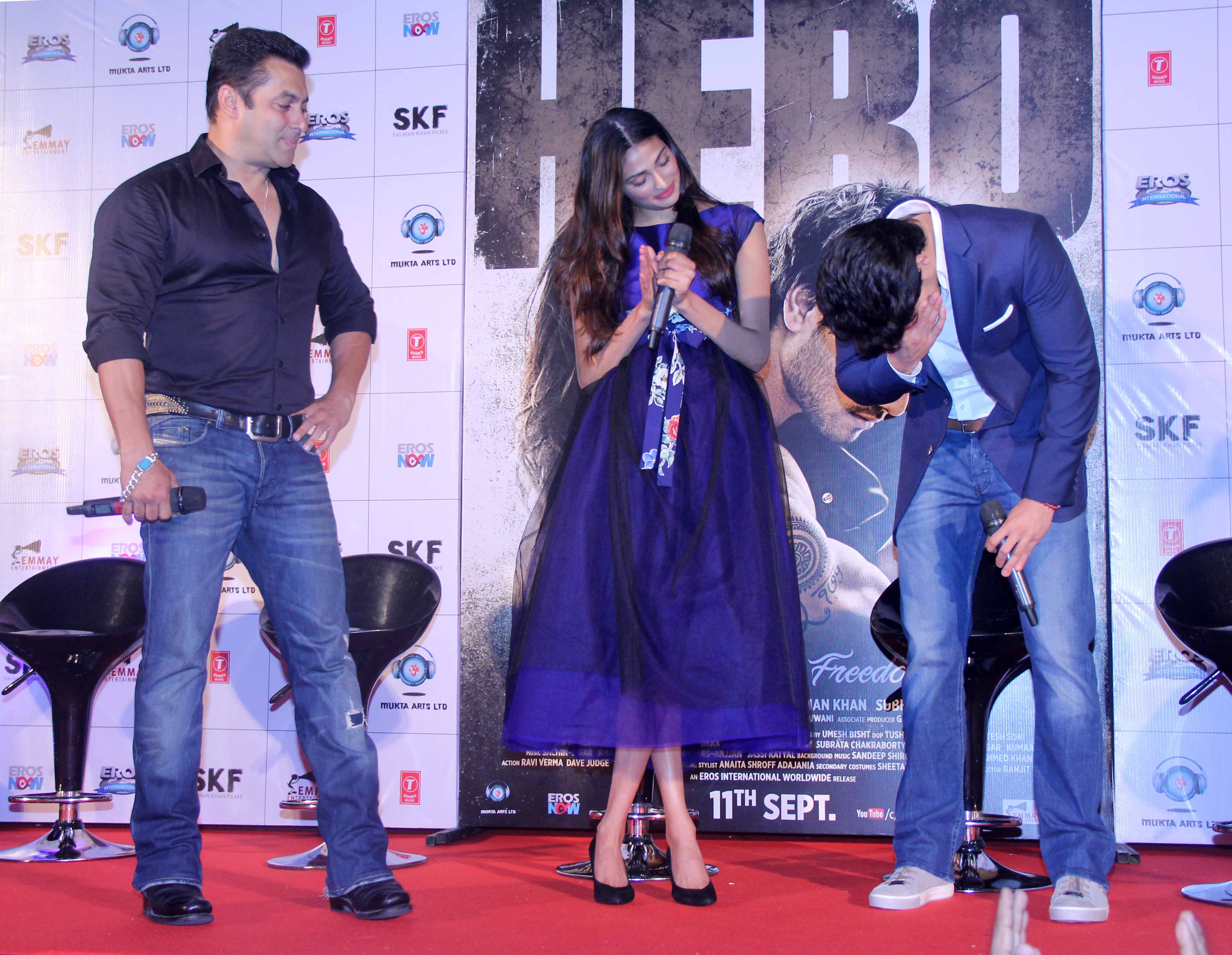 Suraj said, "This is a dream launch. I don't think I could've gotten better than this. I see a lot of people here who want to be actors. People who are much more talented than me, much better looking than me and have a better body than me. But they don't make it here and I have made it here. It's a big thing for me."
When asked about why he chose to be an actor, he replied, "I think I can live a lot of lives through this. If actors do well, they have a very good life; both my parents (Aditya Pancholi, Zarina Wahab) are actors. When I assisted on the sets, I knew that I could do it as I didn't study a lot. I feel it's (acting) in my blood. I've been watching Hindi films since I was a child. And my mother wanted me to become an actor when I turned 20."
Hero
, directed by Nikhil Advani under the banner of Salman Khan Film, is releasing on September 11.