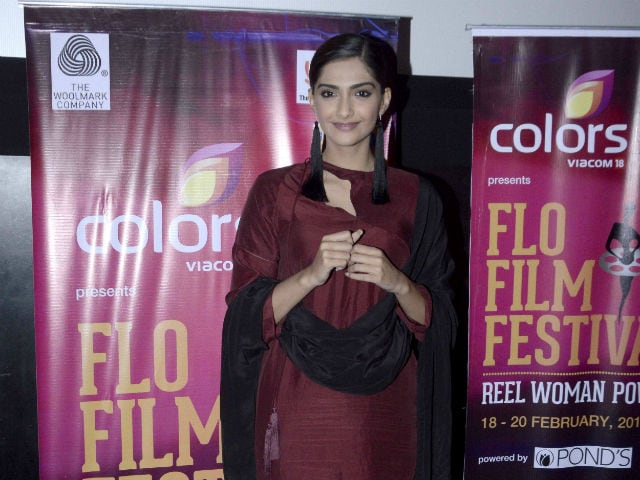 Mumbai:
Actress Sonam Kapoor said that she is a director's actor and that her performance - good or bad, depends on the director.
Sonam featured in Ram Madhvani's
Neerja
, which released on February 19.
"I asked Ram every day, 'Ram, I was okay
na
?' 'I am fine right.' I am a director's actor. If my director is satisfied, then for me, the job is done well. At the end of the day, If I'm doing good work, it's because of the director and if I do poor work, it is because of the director," said Sonam.
Sonam said that she personally trained for the role of a flight attendant for her role in the film.
Sonam had recently tweeted that she was disheartened that the film won't release in Pakistan.In fact, Shabana Azmi, who also stars in
Neerja
had said that Pakistan wasn't shown in poor light.(Also Read:
Why Sonam Kapoor Hopes Pakistan Will 'Salute Neerja Again'
)
"It's very unfortunate. Because they haven't let the film reach the censor board for it to be approved or disapproved. They haven't even given us that leeway. I hope people around the world watch the film, and realize that we have treated everyone fairly. In fact, we have shown Pakistan in great light," said Sonam.
"The whole point of
Neerja
is that it is a triumph of human spirit and humanity. She did not differentiate between a Hindu, Muslim, an Indian or Pakistani or American. She saved lives irrespective of those factors. I beseech them to give it a chance and just see the film. I pray that it reaches out because the film is made for people," she added.
Neerja
documents the story of Neerja Bhanot, who was killed in the 1986 hijacking of Pan Am Flight 73 in Karachi. Ms Bhanot, who was 23, died while shielding a group of children from gunfire and became the youngest ever recipient of the Ashok Chakra, India's highest peacetime gallantry award.