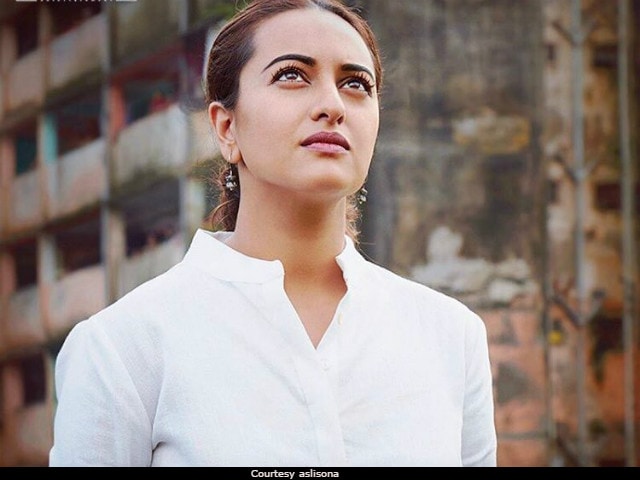 Highlights
The CBFC asked for 'sex toys' to be replaced with 'adult sites'
CBFC also wants Noor to avoid any reference to the Dalit community
Noor is scheduled to hit screens on April 21
New Delhi:
Sonakshi Sinha's Noor
is just three days away from release and it's just been revealed that the film was asked to delete the word 'Dalit' and replace 'sex toys' with 'adult sites' from its dialogues. Censor Board chief Pahlaj Nihalani told NDTV that
Noor
had been certified 15 days ago. "
Producer ab CBFC ko marketing tool ki tarah istemaal kar rahe hain
," he also said.
Noor
director Sunhil Sippy confirmed that these edits had been ordered but said that the cuts were minor and made no difference to the narrative. The word 'Dalit' was beeped out because the Board wanted no references to a particular community, he explained.
Noor
was previously asked to drop a reference to a senior journalist. Sonakshi Sinha's character in the film, based on the book
Karachi, You're Killing Me
, is also a journalist. The film shifts the scene of action to Mumbai.
Sonakshi, 29, co-stars with Purab Kohli
and comedian Kannan Gill.
Noor
releases this Friday.
Speaking to NDTV, Pankaj Nihalani also addressed speculation about
Raveena Tandon's new film Maatr
, which was reported to be waiting for a certificate from the Censor Board which allegedly deemed some scenes depicting sexual violence too disturbing. Mr Nihalani dismissed these reports and said that the film has been certified 'A' with four cuts. Raveena Tandon suggested to news agencies on Monday that the Censor Board should revise its rules.
Maatr
, in which Raveena plays the mother of a young woman who is sexually assaulted, is also scheduled to release this week.