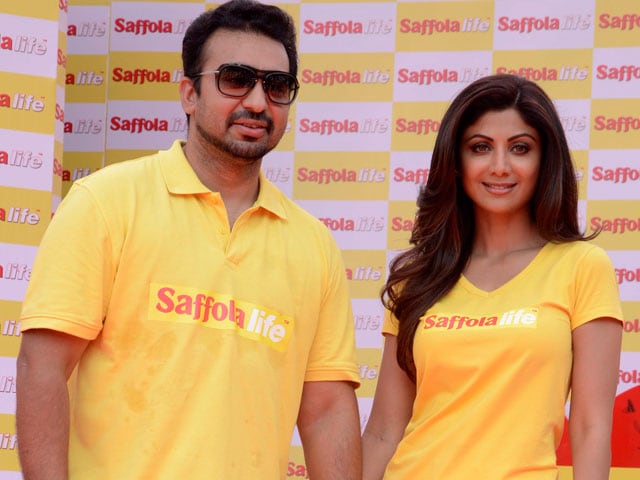 Mumbai:
Actress Shilpa Shetty said that she has started reading scripts for films, but wouldn't term as it as a 'comeback' as people generally do.
"Everyday I end up coming on the screen for some reason, at least on the small screen. I wasn't even considering it (films) but now (son) Viaan will soon turn three-and-a-half years. He's spending more time at school, so I've started reading scripts. And the 2-3 scripts that I read were not up to the mark," said Shilpa.
"It really has to be a riveting film for me to do. Something that I haven't done before. And I'm not going to make a comeback or something similar, like how people term it. I just want to do something that would interest me as an actor," added Shilpa.
When Shilpa was asked about the genre with which she would like to make a comeback, she said that she has not read any such appropriate script, and couldn't say anything as of yet.(Also Read:
Comments on Sunny Leone's Condom Ad 'Silly,' Says Shilpa Shetty
)
Shilpa attended an event along with her husband Raj Kundra, to promote an initiative 'Walk together to #protectherheart' on September 29.
"I've always believed that health is wealth. And if ever there is an opportunity where I can play a catalyst in telling people the same and making a difference to their lives, I would most happily do so. I'm very happy that this initiative has been taken and it's a great endeavour to protect women's hearts," she added.
In 2014, Shilpa featured in a song in her own production
Dishkiyaoon
. Her last substantial performance was in
Apne
in 2007.