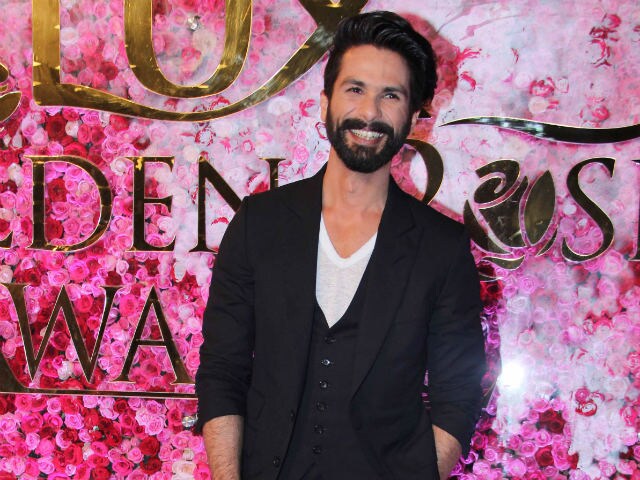 Highlights
Shahid will start shooting for Padmavati in a few weeks
'I feel very fortunate as an actor,' he said
'It's really a big film and a really challenging film,' he added
Mumbai:
Actor Shahid Kapoor
, who has recently finished shooting Vishal Bhardwaj's
Rangoon
, is excited to begin work on Sanjay Leela Bhansali's
Padmavati
.
Shahid, who was present at the Lux Golden Rose Awards on Saturday night, told reporters that in a few weeks, he will start shoot for
Padmavati
.
"It's an amazing experience to work with Mr Bhansali. He is a fantastic film maker. I am very excited about the role that he has offered me. It's really a big film and a really challenging film to do as an actor. That's what excites me the most," said Shahid.
"After working with Vishal Bhardwaj, to be working with Sanjay Leela Bhansali is an amazing place to be in. I feel very fortunate as an actor," he added.
Commenting on the demonetisation of Rs 500 and Rs 1,000 currency notes, Shahid said: "To fight and eradicate the corruption of high level, a hard step is necessary. But I think it's too early to comment as to how it will go because there is a lot of practicality attached to it."
"It's going to be difficult for everyone. But if it leads to less corruption, less black money and less fake money, then I think it's a bold step and in the right direction," he said.
(Except for the headline, this story has not been edited by NDTV staff and is published from a syndicated feed.)