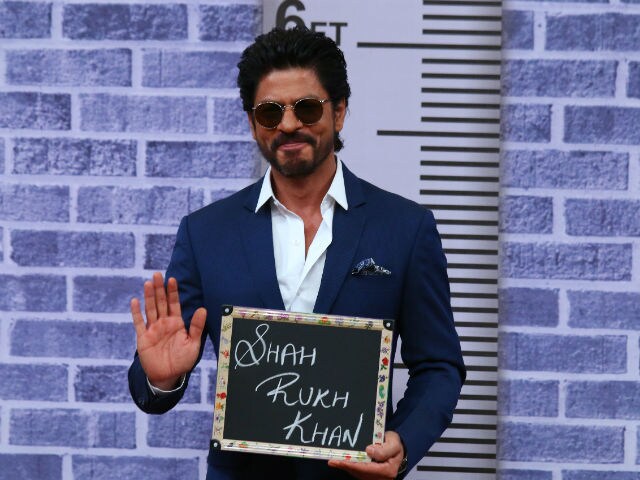 Highlights
SRK will soon be seen on the silver screen in Fan
SRK plays a double role in the Maneesh Sharma-directed film
If you can't take the burden, don't be a star: SRK
Mumbai:
Actor Shah Rukh Khan, who has carved his niche for himself in Bollywood since almost 25 years, says if one can't take the burden, then 'don't be a star'.
SRK, 50, who is gearing up for the release of his film
Fan
, says he has seen enough ups and downs during his over two-decade-long career and he never gets 'bogged down' with his work as an actor.
"I personally feel if you can't take the burden then don't be a star. It's as simple as that. I don't get bogged down by the kind of films I do. I have done the best off-beat films and they succeeded. If you have a career of 25 years, then you have seen enough downs and enough highs," Shah Rukh told IANS.
"As an actor you have to keep on reviving yourself. It should be satisfying for you as an actor," he added.
Fan
, directed by Maneesh Sharma, will feature Shah Rukh in the double role of a superstar and his obsessed fan.
However, the actor also revealed he had never been a fan of anyone in his life, because he simply 'didn't get time' for that.
"I have not been a fan. I like people, but I have never been a fan. I became a star before I could be a fan. (Becoming a) fan is a luxury. You have to love someone selflessly in whichever way. I never had that luxury. I started working at a very young age. I just didn't get time to be a fan. I was just too distracted," Shah Rukh said.
He also said that it wouldn't have been possible to make a film like
Fan
six-seven years ago, because of the requirement of high quality VFX.
"No, it would not have been possible to make it six-seven years ago because it's very easy to make someone look aged, but it's difficult to 'de-age'. You also need VFX of high quality. You need a 3D clean up . Hollywood has tried it, but to do a full film takes three years and we did it in one and a half years. It is the first time," SRK asserted.
The
Dilwale
star, who has been experimenting with a new generation of directors, says they come with new ideas and have nothing to lose.
"New people come with new ideas. Also, success leads you on to where you just want to retain that success. I am not saying you kill your creativity, but you try to wrap your creativity around the success. New people have much less to lose," he said.
"Very few people like Yash Chopra keep on making edgy stuff. His subjects were different. The young guys have some nice ideas," added the actor.