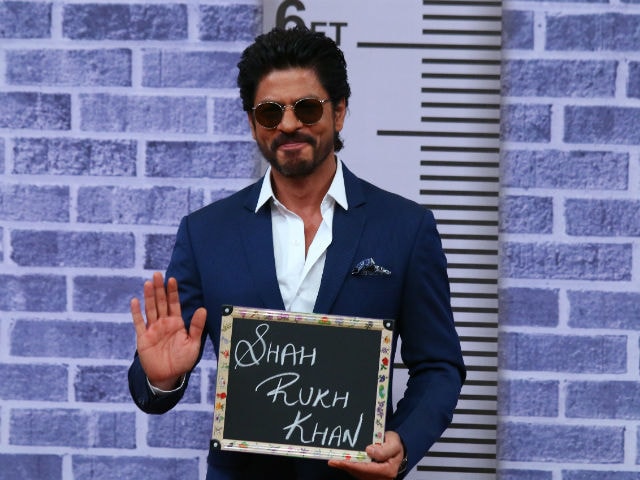 Highlights
Shah Rukh Khan will soon be seen in Maneesh Sharma's Fan.
SRK plays superstar Aryan Khanna and his obsessed fan Gaurav in the film.
Shah Rukh also said that he is not 'fond of himself.'
Mumbai:
Bollywood actor Shah Rukh Khan, who will soon be seen in
Fan
, said that he isn't a fan of himself in real life.
"In real life, I'm not fond of myself. I don't like myself much. If I would have been fond of myself, then I would not play the characters I play. Instead, I would play myself," Shah Rukh said on a TV show.
"I don't see myself as people see me. In fact, I don't even see my films. I watch them only at technical levels, like I saw
Fan
. I haven't seen a movie of mine on television either. There are so many films of mine that I haven't seen. I am not a fan of myself," added Shah Rukh.
The 50-year-old actor will play the role of superstar Aryan Khanna and his obsessed fan Gaurav in
Fan
. Shah Rukh said that he doesn't even like the word 'fan.'
"Fan is a derivative of fanatic. It can be a bit negative also, at times. For people who like me, I have never, in my career of 25 years, called them fans. They are admirers. We talk about fan because I'm promoting a movie of the same name. I personally find the word 'fan' very presumptuous," said Shah Rukh.
"I had never thought that so many people, from so many places, will actually love me so much," he added.
Fan
will release on April 15. (Also Read:
Maneesh Sharma 'Wouldn't Have Made' Fan Without Shah Rukh Khan
)