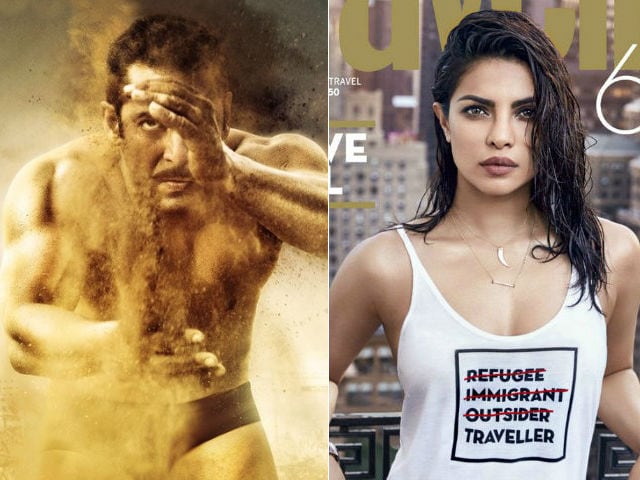 Highlights
Salman Khan's "raped woman" comparison enraged everyone
Hrithik-Kangana's feud remained in news all year
Priyanka Chopra, Ranveer Singh apologized for their wrong choices
New Delhi:
Goodbye, 2016. Can't say we're sorry to see you go - it was, after all, the year that claimed David Bowie, Prince, George Michael, Leonard Cohen, Alan Rickman and Carrie Fisher. Grief, however, wasn't the only emotion the year evoked - there were enough controversies through 2016 to keep us outraged, offended or just plain bewildered. Reactions ran the gamut from anger to facepalming. Salman Khan enraged folks by comparing himself to a 'raped woman;' Hrithik Roshan and Kangana Ranaut starred in a personal soap opera that occupied the entire year and played out very publicly; Priyanka Chopra invited ridicule and criticism for wearing a T-short widely slammed as insensitive; and in one of the more astonishing events of the year, Ajay Devgn posted what he thought was proof that filmmaker Karan Johar had attempted to buy his film good reviews on Twitter - from a man reviled by most of the film fraternity.
Salman Khan Said What?!:
The 51-year-old actor starred in wrestling film
Sultan
, one the year's biggest hits but made headlines before the film released by making a distasteful comment that made people very angry. While describing the shattering effects of filming the movie's wrestling scenes to a group of journalists, Salman said
he had felt "like a raped woman."
Bollywood held its tongue, mostly, with the exception of Aamir Khan who roundly condemned the remark. Social media throbbed with outrage, despite some hasty damage control tweets from Salman's father Salim Khan. Women's panels summoned the actor to explain himself but he remained unrepentant - Salman will close 2016 without having apologized.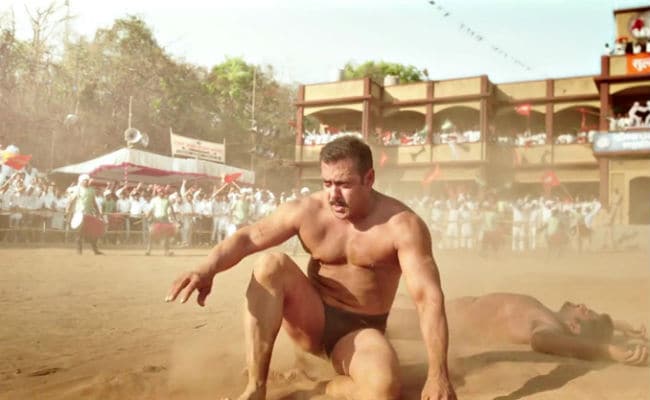 No Entry For Pakistani Actors:
Public outrage after 19 soldiers were killed in the Uri terror attack rippled outwards to Bollywood, which cast Pakistani stars in two films this year and one next. Director Karan Johar's
Ae Dil Hai Mushkil
nearly came a cropper after the Raj Thackeray-led Maharashtra Navnirman Sena called for a ban on the film, objecting to the presence of Pakistani star Fawad Khan. Much ado was made, including Karan Johar releasing an emotional video about his patriotism being questioned.
Ae Dil Hai Mushkil
eventually opened with the help of Maharashtra Chief Minister Devendra Fadnavis and while makers denied that Fawad's screen time had been snipped, a compilation of deleted scenes released later appeared to prove that he did have more footage in the film. Ali Zafar's appearance in Shah Rukh Khan's film
Dear Zindagi
, which released subsequently, was downplayed in publicity material. Pakistani actress
Mahira Khan makes her Bollywood debut in SRK's Raees
next month.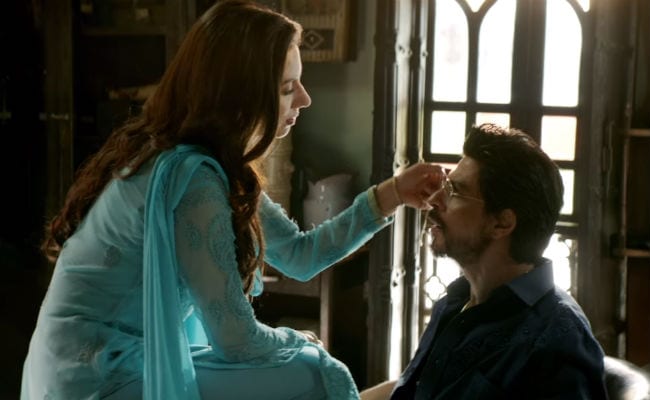 Udta Punjab vs The World:
One of the year's most acclaimed films was also among its most embattled. Often accused of being too ready with the scissors and of moral policing films, the Censor Board was attacked for ordering 89 cuts to the film, including deleting all references to Punjab. Backed by industry support, producer Anurag Kashyap campaigned to have the film release intact, which it almost did eventually. The Bombay High Court, appealed to by the film's maker, intervened and only one scene ended up axed. That wasn't the only reason why the film was controversial - Alia Bhatt's brownface as a Bihari migrant labourer was criticized as perpetuating stereotype. When the film released, however, it was Alia's performance that was most admired. She's already won an award for it.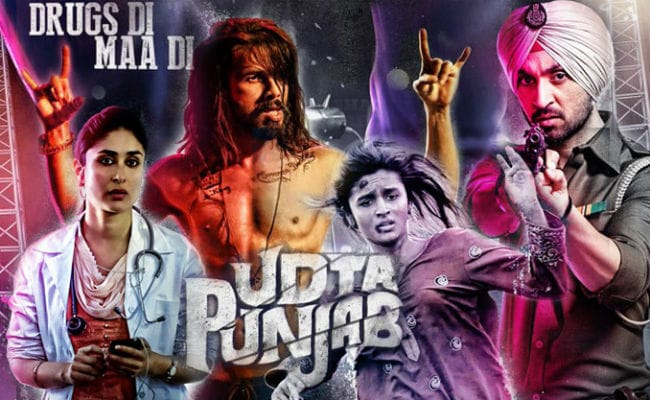 Hrithik Roshan And Kangana Ranaut's Ghazab Kahani:
In an extraordinary case of public washing of dirty linen, Hrithik and Kangana conducted a
bitter feud for nearly the entire year
, over a disputed romantic relationship - she says they dated, he denies it. It started at the beginning of 2016 when Kangana appeared to refer to Hrithik as a 'silly ex' in an interview. He sent her a legal notice demanding she apologise, she sent him one back. In a separate letter to the Mumbai police, she accused him of 'slut-shaming' her by circulating private emails and photos. Hrithik, in a related case, filed a police complaint about an 'imposter' who, he claims, corresponded with Kangana pretending to be him. She claims it was really him all along. The investigation remains unresolved. Hrithik and Kangana co-starred in the films
Kites
and
Krrish 3
.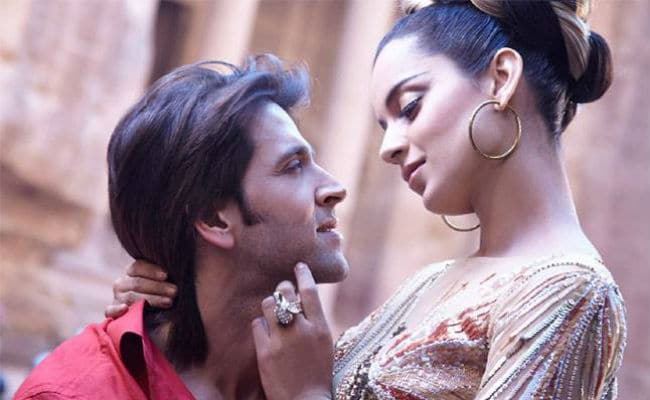 Priyanka Chopra Wore A Dodgy T-Shirt:
The only black mark in Priyanka's otherwise stellar year was the Conde Nast Traveller cover she appeared on wearing a T-shirt that had the words 'refugee,' 'immigrant' and 'outsider' crossed out, declaring her a 'traveller.' The T-short was
widely slammed as being insensitive
, with people pointing out that being a refugee was not a choice, unlike travelling. In an interview to NDTV later, Priyanka said she felt "horrible" and that she was "sorry sentiments were hurt."
Bold and fearless, @priyankachopra makes a statement on our 6th anniversary issue cover. #PCinCNT#WhyWeTravelpic.twitter.com/phtSE1ihVw

— Condé Nast Traveller (@CNTIndia) October 7, 2016
War, Bollywood-Style:
2016 was made extraordinary, and not in a good way, when Ajay Devgn tweeted footage of self-styled critic Kamaal R Khan claiming he had been paid Rs 25 lakh to tweet about Karan Johar's film
Ae Dil Hai Mushkil
. Ajay's own film
Shivaay
was to release alongside
Ae Dil Hai Mushkil
and a phone conversation between his producer and
KRK appeared to suggest that KJo had bought his film good publicity
. Ajay's grand plan appeared to backfire when KRK later claimed that he hadn't actually been offered money by Karan Johar, that he'd only said it to get Ajay's man off his back and that it was really Team
Shivaay
that had offered to pay him off. The reaction from Bollywood was a stupefied silence. Asked some days later at the launch of the trailer of his production Parched, Ajay glossed over the matter, saying, "We're talking about good films so let's talk about good things as well."
Shivaay
and
Ae Dil Hai Mushkil
duly released on the same day, both performing well at the box office.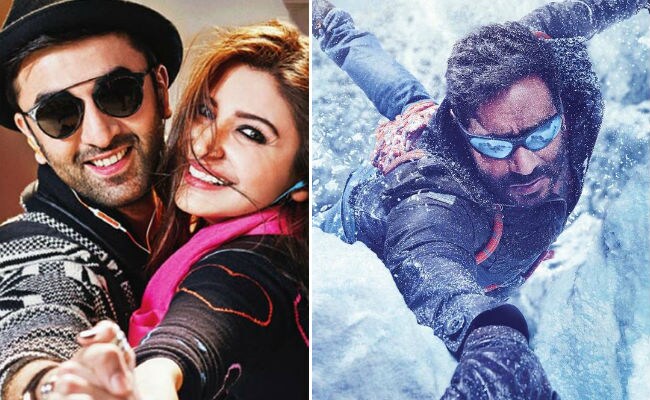 Naseeruddin Shah Attacks Rajesh Khanna:
Sometime in the middle of the year, senior star Naseeruddin Shah found himself pilloried for describing the late Rajesh Khanna as a "poor actor" and blaming him for bringing "mediocrity" to the film industry. Mr Khanna's daughter Twinkle, a former actress herself, tweeted furiously: ""Sir if you can't respect the living,
respect the dead
- mediocrity is attacking a man who can't respond." She also tweeted: "All due regard to Mr Shah's reality. Mine = a man who loved cinema and did films like
Anand
,
Amar Prem
,
Kati Patang
." She received unanimous support, from celebrities and the rest of social media. Naseeruddin Shah is believed to have later apologised.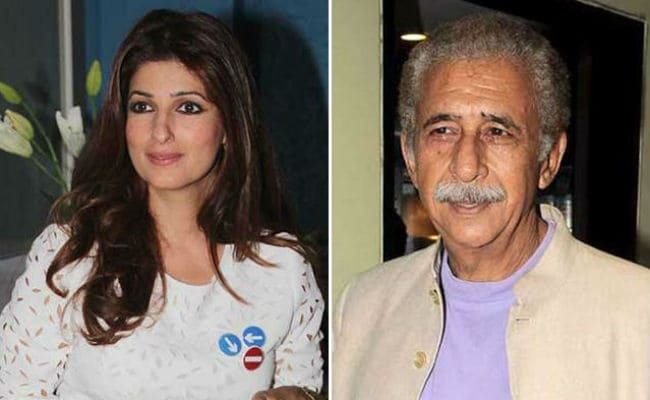 Ranveer Singh Says Sorry:
A billboard ad for a clothing line, featuring Ranveer with a woman slung over his shoulder, was
pulled after being criticised as 'sexist.'
The ad, taglined 'Take Your Work Home,' was described on Twitter as "a new low for women's rights in the workplace" by actor Siddharth. "It was important to give the brand creative freedom while designing their campaign, but I guess we got it wrong on one of those billboards and I'm sorry this happened but it's a thing of the past. We rectified it immediately by having that hoarding taken down as soon as possible from everywhere in over 30 cities overnight. I treat all women with the utmost respect both professionally and personally, and would never do anything to disrespect them," said Ranveer Singh in a statement.
A new low for women's rights in the workplace in India. What were they thinking? #Failpic.twitter.com/3PW5mMaKOt

— Siddharth (@Actor_Siddharth) November 20, 2016
The Clash That Will Be:
Shah Rukh Khan's next film
Raees
is already overdue. It was to release last July on Eid but backed down for Salman Khan's
Sultan
. A potential Diwali date was reportedly dodged to avoid meeting
Ae Dil Hai Mushkil
at the box office. The renegotiated date was set for January 26 - already booked for Hrithik Roshan's
Kaabil
. Several meetings between the producers of the two films were held, with no result. Then, days before the trailer of
Raees
debuted, it was announced that
Kaabil
would open on the evening of the January 25. The plot twist - at the launch of the trailer, Team
Raees
also announced they had
rescheduled to the day before
. "It's logical because January 26 is a holiday," said SRK. Hrithik's dad Rakesh Roshan, by all accounts, is furious.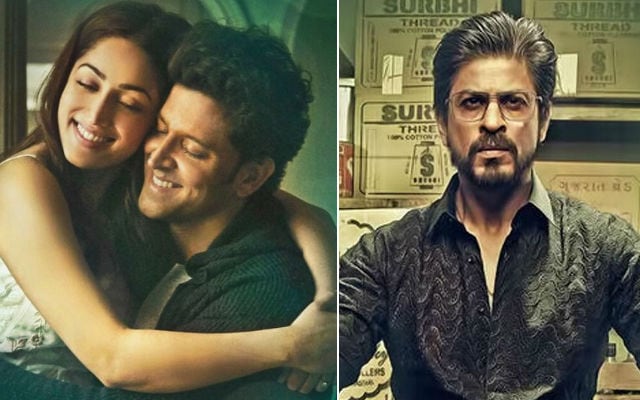 In Which Lata Mangeshkar And Sachin Tendulkar Is Mocked:
AIB member Tanmay Bhat
enraged the world at large and social media in particular
by Snapchatting a video in which he imagined an expletive-laden conversation between Lata Mangeshkar and Sachin Tendulkar on the merits of Virat Kohli as a batsman. Despite a disclaimer in which he said he "loved" Sachin and Ms Mangeshkar and was just "having some fun," Twitter fumed for days.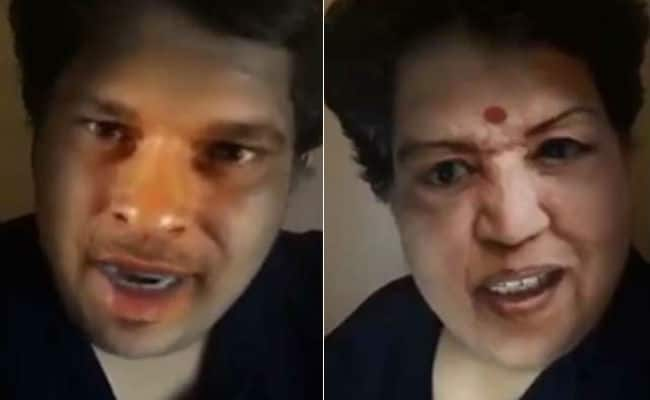 Actors were divided in opinion, with Om Puri asking how Tanmay was still 'walking free' and Sonam Kapoor declaring herself astonished by the 'overreaction.'