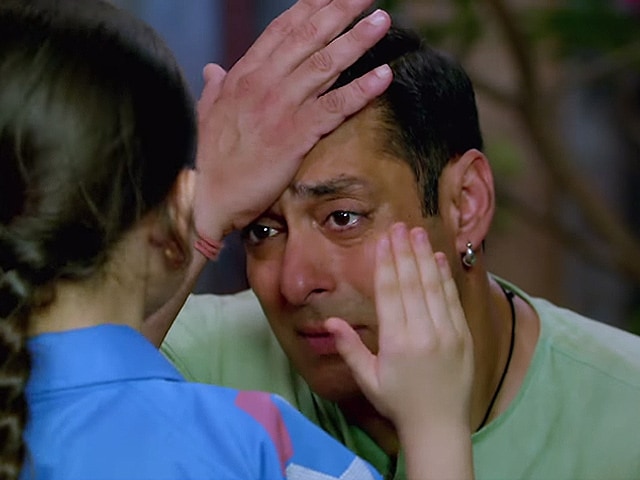 New Delhi:
Salman Khan's latest film
Bajrangi Bhaijaan
has literally reduced people to tears. While critics' reviews have been mixed, Salman's performance has been hailed by his fans and friends as a career-best.
We imagine that several of the 49-year-old actor's grown up admirers stifled a sob during the film. This tiny fan, named Suzi, didn't feel she needed to hold back her tears. "I love Salman," she sobs in a video that's going viral on YouTube and was also posted on Twitter by
LBajrangi Bhaijaan
director Kabir Khan:
This little girl's reaction at the end of my film is truly overwhelming http://t.co/NN9GjcSK41

— Kabir Khan (@kabirkhankk) July 20, 2015
Actress Aditi Rao Hydari, who watched the film at a special screening on July 21, also made a teary confession on Twitter:
Looooooooved #BajrangiBhaijaan wept buckets, laughed lotsssss... @kabirkhankk you're awesome,super awesome &you made the perfect movie! ❤️

— Aditi urf BABY (@aditiraohydari) July 21, 2015
However, both Suzi, heartbreaking though her tears be, and Aditi were eclipsed by a weepy Aamir Khan, who appeared to have shed bucketfuls for his friend at a special screening on July 18. So lachrymose was Aamir that he required a hand towel, brown in colour, to wipe his eyes and face dry.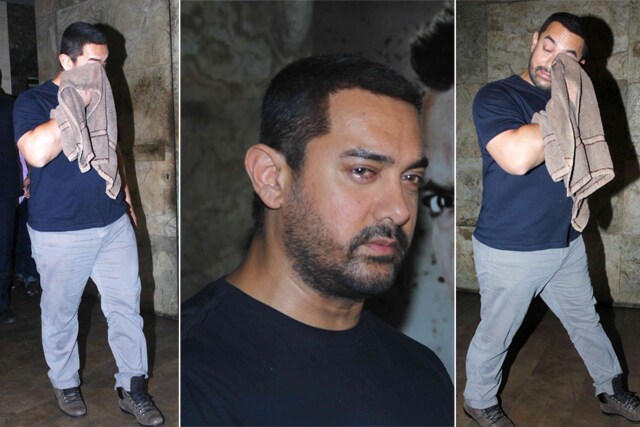 The actor later tweeted:
Just came out of Bajrangi Bhaijaan. OUTSTANDING! Salman's best film till today! Salman's best performance till today!

— Aamir Khan (@aamir_khan) July 18, 2015
Kabir Khan has made a truly special film!

— Aamir Khan (@aamir_khan) July 18, 2015
And that little girl is too too good! Just steals your heart!

— Aamir Khan (@aamir_khan) July 18, 2015
The 'little girl' mentioned in Aamir's tweet is Salman's six-year-old co-star Harshaali Malhotra, who plays the role of Shahida aka Munni. The young star, who is Kabir Khan's words, is 'becoming bigger and bigger' with each passing show, too shed tears when 'Salman uncle' cried while filming emotional and action sequences.
In an interview to PTI, Harshaali said: "I used to cry when he (Salman) did action scenes. Even when Salman uncle shot emotional scenes, I used to feel bad. Even I cried when Salman uncle cried."
Bajrangi Bhaijaan
, which also stars Kareena Kapoor and Nawazuddin Siddiqui, is Salman's eighth blockbuster. It has collected a little above Rs 150 crores in five days.