Cast: Manoj Bajpayee, Adarsh Gourav, Smita Tambe, Kumud Mishra
Director: Atanu Mukherjee
Genre: Crime, Drama
Rating: 3.5 stars

Looking for a high-decibel family drama built around grand confrontation scenes between father and son? Rukh definitely isn't your kind of weekend watch. An air of studied mellowness pervades Atanu Mukherjee's maiden film - an intense, engaging coming-of-age tale that features Manoj Bajpayee in a stellar role billed as a 'special appearance'.

Bajpayee is as special as ever all right, but the appearance is far lengthier than special appearances usually are. But we aren't complaining: working with a precise palette, he delivers a masterclass that adds depth and gravitas to the film.

He isn't the only driving force in Rukh. The Manish Mundra-produced film explores a range of emotions - grief, rage, remorse and bewilderment - with restraint and subtlety. It tells the story of a father trapped in a dead-end not of his own making and a son too distant from his parents to notice (until it is too late) the signs of strain tearing the family apart.

How far would a father go to save his family from ruin? That is the principal question that Rukh delves into, but nothing that it touches upon, whether germane to the central theme or merely ancillary, is unduly over-heated. The first-time writer-director brings rare confidence and restraint to bear upon the job and lets the tale unfold through the means of artfully temperate strokes.

The film uses chess as an analogy for life. In one of the early scenes, a stressed-out leather factory owner leaves a game unfinished. "Khatam nahi hua (It isn't over), his father protests. "Phir se shuru karenge, jaldi (We will resume, very soon)," the son replies. The audience is left guessing if this is the end - a final adieu - or a genuine promise of a new beginning...

A little later in the film, a teenage boy who has lost his father picks up the King from the chessboard - it has been left untouched since the earlier scene - and keeps it with himself as if by way of an inanimate replacement for the dead father. It is this crucial chess piece that plays a key symbolic role in the evolution of the bereaved boy as he struggles to come to grips with his loss - and the demons in his mind.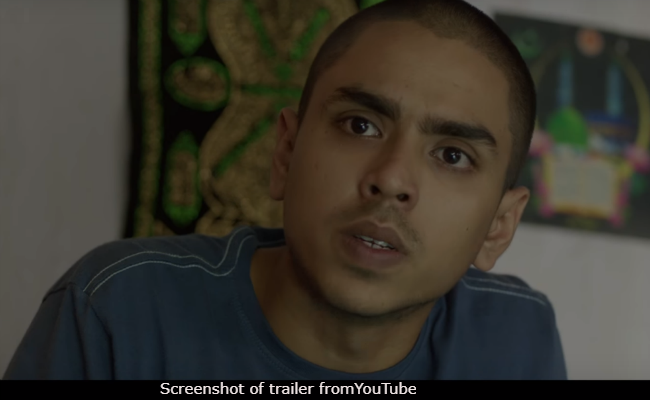 Rukh wins half the battle because its lead actor, Adarsh Gourav, fits the role of a headstrong 18-year-old hit by a tragedy to a T. The character is glum-faced and stiff-necked, but the young actor's brooding presence ensures that the portrait he draws on the screen is never less than intriguing.

With the likes of Bajpayee, Smita Tambe, Kumud Mishra (in the second of the film's extended special appearances) and theatre person Shubhrajyoti Barat creating a sturdy performative bulwark for the drama and with the screenplay on a steadfastly no-frills course, Rukh is never in any danger of losing its way.


If anything, it is the unwaveringly low-key drama that filmgoers weaned on Bollywood excess might find a touch difficult to fathom and penetrate. But for those that can relate to the coiled-up power of understated drama, Rukh gets the recipe just right.
The story is woven around Divakar Mathur (Bajpayee), who lives with his wife Nandini (Tambe) and runs a leather business in Mumbai. On the way back home one night after a game of chess with his Alzheimer's-stricken father, his car is hit by a truck. Divakar dies on the spot.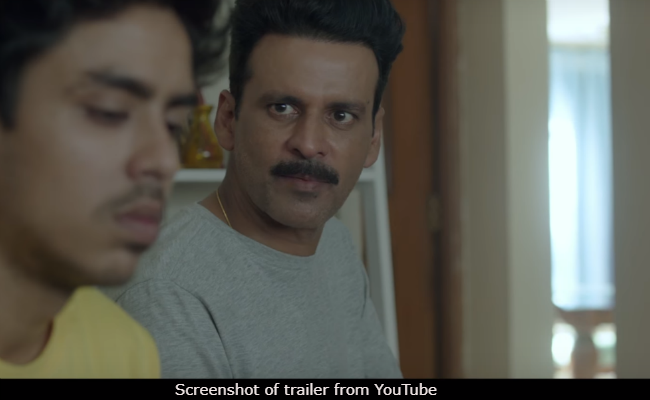 His son Dhruv (Adarsh Gourav), sent away to a hostel three years ago after a violent fracas at school, rushes back to be by his mother's side. Buried under the tragedy is a web of lies and disagreeable secrets. The boy's mom is determined to protect her son from the truth surrounding the family. But Dhruv is old enough to guess that something is horribly amiss. He goes about the difficult task of ferreting out the facts.

The leather factory that was once in the charge of Dhruv's deceased father is in grave trouble. One of the reasons for the downturn - it is alluded to but not emphasized - is Maharashtra's ban on cow slaughter and the resultant scarcity of rawhide. In one scene, an unseen television newsreader mentions the fact. Later on, Divakar's mother-in-law refers to the tannery as a kasaai khana (slaughterhouse). But Rukh is more interested in looking for the political in the personal.

Divakar has deepening differences with a business partner Robin (Mishra), who is driven by greed into nefarious schemes. Trusted accountant Jayant (Barat) and factory hand Hassan (Pawan Singh) are on Divakar's side, precipitating severe tension between the two partners.

Rukh makes no sweeping, startling, macrocosmic statements about growing up, parenting and business ethics. It glides smoothly from one revelation to another, occasionally falling back on flashbacks but never succumbing to the temptation to over-articulate, as the young protagonist navigates the pitfalls of finding his feet in the face of grave adversity and an absence of a safety net.

Thanks to the sterling quality of the acting, the superb cutting - the director is an SRFTI-trained editor but places the onus on Sanglap Bhowmik here - and unobtrusive cinematography (Pooja Gupte), Rukh never loses its way.

This film, an exemplar of the virtues of staying true to a chosen creative arc, announces the advent of a new writer-director clearly blessed with instinctive control over the medium.

Get Breaking news, live coverage, and Latest News from India and around the world on NDTV.com. Catch all the Live TV action on NDTV 24x7 and NDTV India. Like us on Facebook or follow us on Twitter and Instagram for latest news and live news updates.