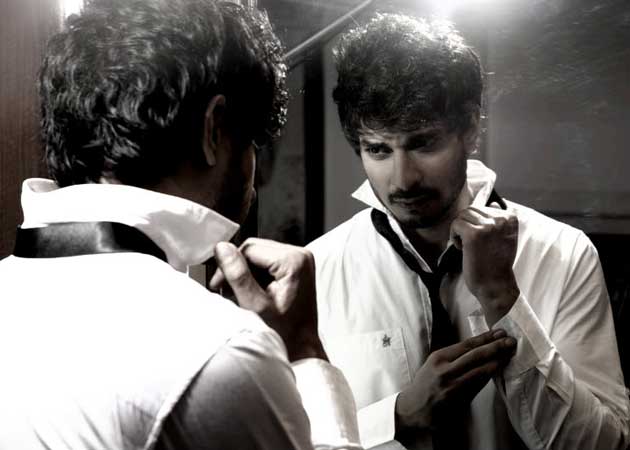 New Delhi:
If you need proof that the Bollywood big league isn't always about star kids and models high on looks but low on talent, look no further than Tahir Raj Bhasin, currently rocketing towards stardom courtesy his role opposite Rani Mukerji in Mardaani. Life seems to have changed drastically in the last one week for the 27-year-old actor and mostly for good. Having received accolades for his portrayal of the unlikely king-pin of a major child-trafficking racket in Mardaani, helmed by filmmaker Pradeep Sarkar, Tahir says being cast for this movie was his 'luck by chance' moment. (Also Read: Tahir couldn't sleep after Aamir praised him)

"I have been acting since the age of 13. I have worked under Barry John, I went to the University of Melbourne to study acting there. I have been in Mumbai for the last four years, and I have met every casting director possible. I heard from YRF's casting director Shanu Sharma some two years ago for some movie for which I auditioned but things didn't work out then. But luckily things worked out the time I auditioned for this movie," he says.

Ask him if he fears being type casted as the antagonist in the industry after his stint as the bad guy in his last hit, Tahir says, "I am not. This movie and the role I played has piqued the audience's curiosity, confusing them whether to like him or hate him. It is a grey space. I would like to take on characters with a third dimension, characters with depth. Not that I am not interested in doing movies where I get to dance and run around trees. Basically I am not rigid about movies, and am open to anything."

Question him as to how he prepared for his character, Tahir explains, "It was a mixture of research and my own interpretation of the character. I got a lot of tips from my acting teachers, whose guidance helped me shape this character, along with the perspective of script writer which helped me understand the psychology of this guy. My research also involved going to red light areas in both Delhi and Bombay, talking to the people there, trying to blend in to get an idea of the lives they live."


Was it easy to work with a superstar like Rani? "I was very intimidated by her, frankly. But she made me feel very comfortable. Also, seeing her be in character on set made me up my game," the Delhi boy says, adding, "I don't know what lies in the future, but the response has been great so far. I met Aamir Khan a few days back, after he complimented me on Twitter, and it was overwhelming to see him. I was in a total haze."
When perfection-seeking Aamir describes you as 'superb,' you are well on your way to scaling the Everest of Bollywood fame. Tahir Raj Bhasin, take a bow.