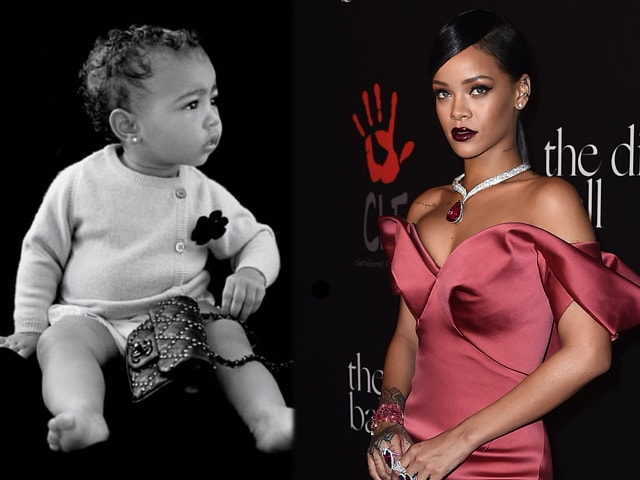 Los Angeles:
Singer Rihanna says that TV starlet Kim Kardashian and rapper Kanye West's 17-month old North is "the bomb" as she's impressed by her dressing style.
Rihanna recently bumped into Kim at the Diamond Ball in Beverly Hills.
The 26-year-old singer gushed about North's "bad baby" style and asked Kim to help her shop for clothes for her own baby in the future, reports hollywoodlife.com.
"North is one of the most gorgeous babies ever. (I) could pinch her cheeks all day. And the way you dress her, Kim, she's one bad baby. When it's my turn, you're coming shopping for clothes with me because your girl is the bomb," she told Kim, according to a source. "Aww, thank you Rihanna. That's so sweet of you to say," Kim reportedly said in response.
Kim is also said to have showed the
We found love
hitmaker a number of photographs of North, which prompted her to say, "Does this baby take any bad pictures?" Kim simply replied, "Nope."
Rihanna isn't the first person to admire the youngster's fashion choices. Earlier this year, North was photographed for former Vogue Paris editor Carine Roitfeld's CR Fashion Book in a spread devoted to the 'Legends' of the fashion world.
The toddler was shot for the feature by famed photographer Michael Avedon sporting a Chanel cashmere sweater and miniature studded handbag, along with the brand's signature pearl earrings.