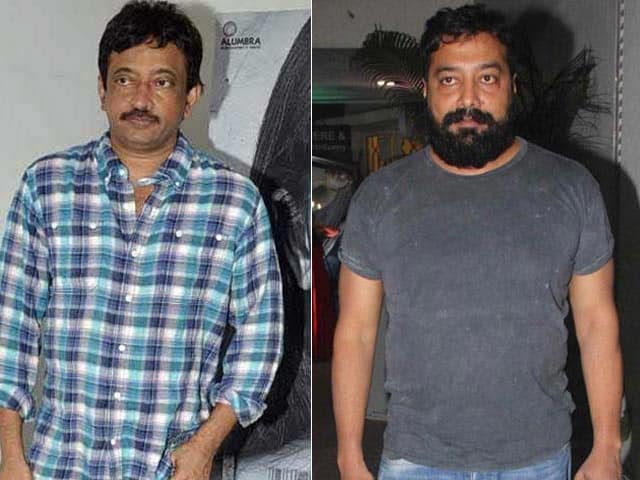 Highlights
RGV's Veerappan, Anurag's Raman Raghav 2.0 will release on the same day.
Both the films deal with the lives of India's most notorious criminals.
Nawazuddin Siddiqui plays the lead role in Anurag's Raman Raghav 2.0.
New Delhi:
Several minatory Twitter exchanges later, filmmakers Ram Gopal Varma and Anurag Kashyap are heading to the ultimate scene of cinematic battle - the box office. Their new films - RGV's
Veerappan
and Anurag's
Raman Raghav 2.0
- will both release on May 27, something that has provided fodder not just for RGV, who is Anurag's former mentor, but also chief Twitter troll Kamaal R Khan.
On Tuesday, RGV scrambled to exclude KRK from his private war.
@kamaalrkhan I said between Veerappan and Ramanraghav May the best villain win ..u are taking out different meanings

— Ram Gopal Varma (@RGVzoomin) April 13, 2016
@kamaalrkhan No we are not ready to punch each other..I love him..he hates me ..I was always his dost..he made me his dushman

— Ram Gopal Varma (@RGVzoomin) April 13, 2016
The conversation resulted from a tweet from KRK that seized on this typically provocative one from Ram Gopal Varma two days ago:
Intrstngly,my VEERAPPAN is releasing on May 27,Same day as AnuragKashyap's RamanRaghav...May the better villain win! pic.twitter.com/WcMlnReHv7

— Ram Gopal Varma (@RGVzoomin) April 12, 2016
"
Purane dost, naye dushman
" is how KRK described the RGV-Anurag equation - but this
dushmani
isn't particularly recent. Anurag Kashyap wrote several of RGV's most acclaimed films -
Satya
,
Shool
,
Kaun
- before the partnership decayed into enmity. On
Koffee With Karan
, asked to complete the sentence "Ram Gopal Varma is...," the
Dev D
director said, "Ram Gopal Varma was, not is." RGV returned fire with a rant against Anurag's widely panned
Bombay Velvet
last year. Anurag Kashyap tweeted back saying, "put that Vodka aside and sleep."
Both the films of May 27 deal with the lives of two of India's most notorious criminals. RGV's film is a biopic of sandalwood smuggler Veerappan; in Anurag's movie, Nawazuddin Siddiqui plays the eponymous serial killer of 1960s Mumbai. (Also Read:
Ram Gopal Varma's Veerappan Film Taken to Court Over 'False Information'
)